Diamond's new academic approach
The agency has hired Graham Candy to lead its new insights and strategy department.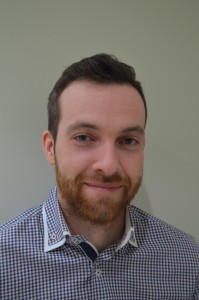 Diamond Integrated Marketing has launched a new insights and strategy department that looks to take an academic, anthropological approach to gathering the insights that drives its work.

The agency has hired Graham Candy as director of insights and strategy to lead the new department. Candy, a frequent speaker and consultant on culture, shopper marketing and ethnic consumers, was most recently a cultural strategist at consultancy firm Fresh Squeezed Ideas and is currently a PhD candidate at the University of Toronto examining culture anthropology and technology. (He recently spoke at strategy's Shopper Marketing Forum.)

"This department has been a burning desire for us for some time, but Graham was the catalyst at looking at this specifically in terms of cultural ethnography," says David Diamond, managing partner at Diamond Integrated Marketing. "He's a thought leader that has seen and tapped into the things that drive people and their decisions."

Candy's first duty is to familiarize himself with Diamond's clients, which include TD, LCBO, General Mills, Church and Dwight and the Ontario Tourism and Marketing Partnership. From there, he will grow his team. Diamond could not give a specific goal for the size of the department, but said it would be populated by a mix of current staff members and outside hires.

"The exciting thing is we're looking beyond people who have grown up in creative departments and client service and venturing into trained ethnographers and bringing anthropology into our thinking," Diamond says. "In today's world, there's knowledge everywhere – how you take that knowledge and turn it into insight is what makes meaningful campaigns and communications."

While the agency was already doing experiential market research and social listening, the new department will be rooted in academia, using anthropology and cultural ethnography to not only examine consumer behaviour and decision making, but determine what forces are shaping it. The agency has also embraced Agile, an operating platform that organizes small teams and ensures the insight that is driving a particular project isn't lost as knowledge is passed along to others.

"I think we saw a gap in the marketplace between a good observation and good insight," Diamond says about what motivated the creation of the new department. "We really wanted to be first in saying good work is not just based on what the trend is. It's about the cultural forces that shape the trend. That has to be what we're acting upon and we're making sure we have that insight in-house and it's driving the thinking for our clients and adding value for them."

Diamond says there are obvious applications for this work in the CPG, retail and financial categories, but the plan is to build it up to the point where it will permeate all work at the agency, regardless of category.