Square One's new concept
The Ontario shopping centre is launching a high-end concept store to help make it a luxury destination.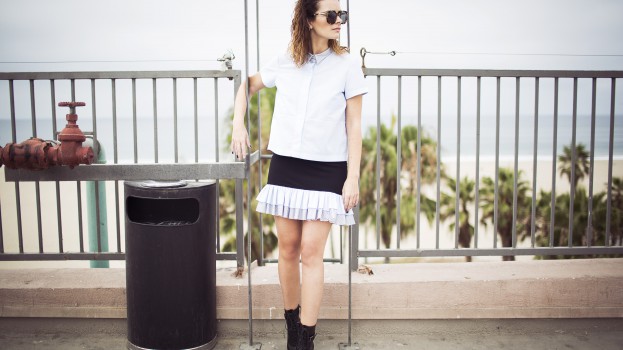 Square One Shopping Centre in Mississauga, ON, is launching a new concept store in its mall to showcase Canadian designers and position itself as more of a luxury player.

The concept store, opening in a 1,500-square-foot space on the mall's second floor on May 27, will feature designers including Alan Anderson, Beaufille, Christopher Bates, Ela, Erin Kleinberg, Greta Constantine, John & Jenn, Line Knitwear, Outclass, Sid Neigum and Stephan Caras. The store's selection is being curated by celebrity stylist Leslie Fremar (who has worked with the likes of Reese Witherspoon and Julianne Moore) and the design and décor is being led by Caspar Haydar.

The concept store, which will be open until June 20, will feature an individual display area for each designer, a fashion image gallery, a "mannequin army" curated by Fremar and a workspace for the designers.

Though the shopping centre's retailers include a range of price points, the concept store launch comes as Square One is trying to draw more fashion-savvy customers as it prepares for the opening of its more luxury wing. "With Holt Renfrew and Simons opening [in the mall] in 2016, we feel we have a great Canadian retail story to tell," says Toni Holley, marketing director for Square One. "This [concept store] is one of a series of events and programs that we have planned."

Working with Toronto PR agency NKPR, the mall is also executing an influencer strategy, working with designer Erin Kleinberg and photographer Sophie Elgort on in-store events and social media. Its focus is on affluent and stylish professional women between about 25 and 45. "It's essentially that customer that we will bring to the shopping centre in 2016 with the luxury wing," she says.

Square One has been working on promoting itself as a more high-end destination for several months now. Last October, it launched a European fashion-inspired OOH campaign, and this past February had a globally-focused influencer campaign tied to various fashion weeks around the world, including Toronto's.

Square One's own expansion and redevelopment plans aren't unique to the Greater Toronto Area. Two of the region's other shopping centres, Yorkdale and Sherway Gardens, are also undertaking expansions and renovations planned for 2016 and 2017, including bringing on more high-end luxury retailers.

Pictured: A design by Canadian concept store participant Erin Kleinberg.