Launch*pad takes off
A new agency from Chris Hadfield's son and a former Saatchi CEO looks to help Canadian businesses compete internationally.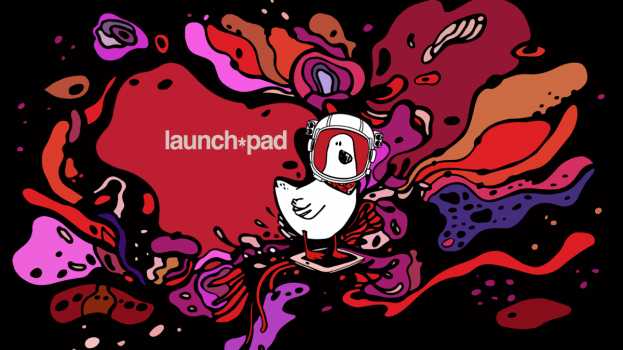 There is a new digital creative agency in town.

Run by managing partners Evan Hadfield and former Saatchi & Saatchi Russia CEO Alex Shifrin, Launch*pad is a Toronto-based boutique agency that is focused on updating a brand's image to better connect with younger, digital consumers. Beyond that, Hadfield says the goal is to work with companies to maintain aspects of their Canadian identity as they look to compete internationally in the digital space.

"We think Canada has a huge leverage position, because we've got an incredible educated population and general good attitude, which is reflected in our reputation," he says. "But I think a big problem with Canada is that many people haven't grasped that in a digital world, even small players are operating on the world's stage and competing internationally. We want to give them an international voice that allows them to be Canadian, but recognizes what makes them relevant on the world's stage."

Hadfield is the son of Canadian astronaut Col. Chris Hadfield and has managed much of his social media presence. Much like the work he does for his father (who will be a client of Launch*pad), Hadfield says his agency will be focusing on digital and video-based creative work.

"In a lot of ways, this is a formalization of what I've been doing for my father, but spreading it to the greater business world, because we both saw a lot of places where it could be relevant," Hadfield says.

Other than his work with his father, Hadfield worked with retailer Roots on strategic direction earlier this year and offers it as an example of the kind of client Launch*pad is looking to work with: a company that is attempting to internationalize, but maintains a feeling of "Canadiana." He could not name other clients, but says they operate in the banking and retail spaces, as well as individual personalities.

"I like clients that are either already international or have the potential to [be international] without scaling and are prepared to meet the world," Hadfield says. "I don't want to work with a company I can't help, so I'd like to think less about size and think more about [their] capability to create this image that I'd like to craft of our country and its businesses abroad."

Both Hadfield, who describes himself as a military brat, and Shifrin have experience working around the world. Born and raised in Canada, Shifrin joins from Saatchi & Saatchi Russia, where he had been working since 2012, first as managing director before being appointed CEO of the office a year ago. While in Russia he also held senior positions at agencies including Instant Grass and The Creative Factory. Hadfield says Shifrin brings the business and agency background he needed as was looking to apply the work he did for his father to the Canadian business community.

Hadfield and Shifrin are Launch*pad's only staff at the moment, although Shifrin will be bringing on staff in the coming weeks and the plan is to grow beyond that. Hadfield says most of the creative work will fall on his desk for the time being, although he will be hiring contract staff for things like event management as needed.