Being frank about your roots
Johnsonville emphasizes tradition and heritage to get Canadians interested in an American-made sausages.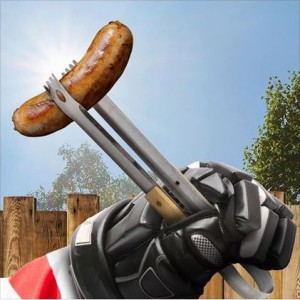 Wisconsin-based Johnsonville is hoping to grow its market penetration north of the border with its first Canada-specific campaign.
In TV spots, print ads and a series of 15 short videos being pushed on the brand's Canadian Facebook and Twitter accounts, Johnsonville is promoting its heritage, celebrating how its roots and the methods used to make its sausages have stayed the same as the company has evolved over its 75-year history. Other videos emphasize the many different uses for the company's products, and a social media campaign will feature a diverse range of recipe ideas every Friday that reflect Canada's multicultural history. Recipes and other food-related content featuring Johnsonville will also be shared by influencers active in the food space, both online and at events.
The social media campaign, handled by Toronto's Matchstick, will also feature content on Pinterest and a Canadian mobile-optimized site (launching in June) that emphasize the same themes behind the TV spots. Johnsonville will also be pushing out social content around events that bring Canadians together, like holiday weekends and the Stanley Cup playoffs, which are also the focus on the TV buying strategy. The Milwaukee offices of Cramer-Krasslet handled the creative on the TV spots and print ads, with Braque handling French adaptation for Quebec.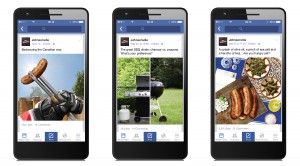 "We do know Canadians are engaged in the digital and social space at very high levels, but when we dig deeper, food content is a huge portion of what Canadians share with each other," says Bob Fitzgerald, director of international business development for Johnsonville Sausage. "We want to share and connect with Canadians there, but also listen in to see what they're saying and feeling to help guide our next steps."

Johnsonville has identified Canada as one of the markets outside of the U.S. that has significant growth opportunity (along with Mexico, Japan and China) and will be a core focus for the company over the next 10 years. Fitzgerald says that while Johnsonville is the biggest sausage brand globally, and 60% of Canadian consumers are engaged in the sausage category, only 20% are engaged with Johnsonville.

"When we talk to consumers about the sausages they eat, we have very low unaided awareness, but that has very little to do with us being an American brand," Fitzgerald says about research the company did on the Canadian market last summer. "When we start to tell our story about our rich heritage and authenticity that hasn't changed over the years, that is an idea Canadians seem to gravitate towards, regardless of the fact we're based in the U.S."

The brand positioning in Canada is different than in the U.S., where Fitzgerald says its marketing is much more lighthearted and "guy-focused." He says the company has found Canadians tend to respond to messaging that operates on more of an emotional level when it comes to "foundational foods" like sausage, regardless of the specific target.

"We call our target confident cooking moms and guys who love to fire up the barbecue," Fitzgerald says. "It's not super specific because we have many different types of sausage that could appeal to many different types of consumers. But we're talking to both of them with one message, whether it's in banners at events, print ads or on a Pinterest board."