Up to the Minute: Loopmedia gets into content marketing
Plus: Tire brands pick new AORs, new SVPs at H+K and MSLGroup and more news you might have missed.
The marketing world never sleeps, which means there are bound to be things that fly under your radar. To make sure you're up to speed, here's some news you might have missed over the last week:
Hires, promotions and industry changes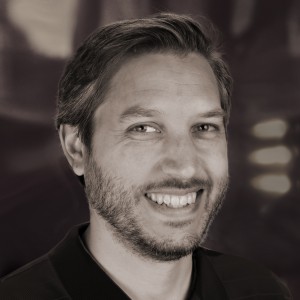 Design, visual and animation studio Loopmedia has launched a new content marketing division. To run the new offering, it has hired Jason Theodor (pictured, right) as VP and executive director of strategy and creative and William Morassutti as VP and executive director of content and editorial. Theodor was previously CD at Publicis Toronto, having left in September, and has also held CD positions at Blast Radius, Grey and Critical Mass. Morassutti was previously chief content officer at W Content Agency and content editorial director at Venture.
Hill+Knowlton Strategies has hired Bill Brunton as SVP and general manager in Alberta, overseeing the operations of the PR agency's offices in Calgary and Edmonton. Brunton was previously chief communications officer for the Calgary Board of Education and was the president and co-founder of marketing and management consultancy Stratus Marketing.
Marketing analytics and data agency Mansfield has hired Jeff Payne as its new director of strategy and engagement. Payne has been with Maple Leaf Sports and Entertainment since 2006, most recently as manager of global partnerships.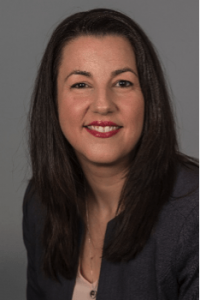 MSLGroup has a handful of new hires and promotions. Catherine Héroux (pictured, right) has been promoted to SVP, consumer from VP, and will take a broader role in supporting growth in food, beverage, lifestyle and health categories. Ian Giles, formerly VP of digital and social at Harbinger, was hired in February as the firm's new social digital leader, and will work to expand its offerings across paid, owned and earned channels. Katie Marie MacKay, formerly an account associate, has been promoted to account executive. Marni Zaretsky, formerly of Veritas, has been hired as another new account executive with Tiffany Loung, Lissa Mangano and Justin Gaul joining as account associates.
Lucidia has hired Jason Thomas as associate CD. Thomas spent the past five years as a freelance copywriter, having had stints at Juniper Park, MLSE, Grip and Taxi 2.
Digital agency FCV Interactive has promoted Ben Aston, former senior director of client services, to VP of client services in Vancouver. Aston, who joined the agency in 2012, will lead the agency's project management office across its locations in Vancouver, Toronto, Victoria and Halifax in his new role.

Publicis Worldwide has debuted the new logo it will use across its global network of agencies. The logo combines the lion used in its previous logo with a font that pays homage to the original logo created by Publicis founder Marcel Bleustein-Blanchet.
Lowe Roche is leaving its space in Toronto's fashion district for a new office in the city's Liberty Village neighbourhood. Jeff Dack, co-president and CSO, says the new space is more open concept and conducive to a collaborative creative environment.
New business
Public relations firm GCI Group has been selected as AOR for Hankook Tire in Canada. GCI will handle all Canadian communications as part of the brand's integrated global team.
In other tire-related news, Ariad Communications has been selected as social media AOR for wholesale seller Dynamic Tire. The agency will focus on the Sailun and Aeolus brands, developing social media and online strategies, leading social monitoring and analytics and develop a community management framework.
Media
Vancouver-based multi-channel network Broadband TV and Huffington Post have launched Outspeak, an online network where citizen journalists can contribute their own video content.
Indoor OOH companies Newad and Zoom Media have struck a deal to swap properties. Newad has acquired six of Zoom's networks (including restobar, fashion, business and golf properties) in exchange for all of Newad's fitness properties.
Programmatic platform Xaxis has launched a new business focused on mobile programmatic, dubbed Light Reaction.