TBWA finds its new ECDs
CD team Rodger Eyre and Gerald Kugler have been promoted to lead the agency's creative department.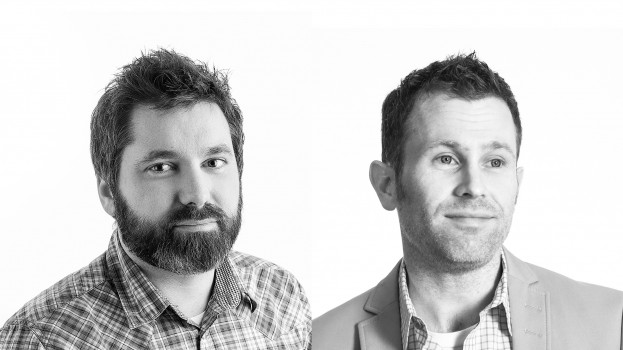 TBWA\Toronto has looked within to find its new executive creative directors, promoting creative directors Gerald Kugler and Rodger Eyre.

The pair fills a position left vacant by the recent departure of longtime ECD Allen Oke for Zulu Alpha Kilo.

Kugler joined TBWA as an ACD in 2013, having previously had stints at CP+B, Lowe Roche and John St. Eyre has been with TBWA since 2007, joining as an ACD before being promoted to CD in 2013. He had been an art director at ACLC for seven years prior to that.

"They've worked together as a team here, and like most teams, they have complementary skills," Jay Bertram, president of TBWA\Toronto, says of going from one ECD to two. "They said they were ready for this, and I've seen the work they've done, and I and everyone else in the agency agreed."

Bertram says the agency was already in the process of looking for another CD to partner with the recently-promoted creative director of design, Susie Lee, to provide the writing experience to complement her design expertise, and will now look for an intermediate creative team to fill the space left by Kugler and Eyre's promotion.

Along with Oke, art director Guilherme Bermejo and copywriter Nicholas Doerr also left for Zulu earlier this month.

In April, TBWA hired Darrin Patey from Proximity as its lead creative technologist.