Desjardins wants some friendly competition
To promote its Ajusto insurance app, the brand brings some humour to safe driving.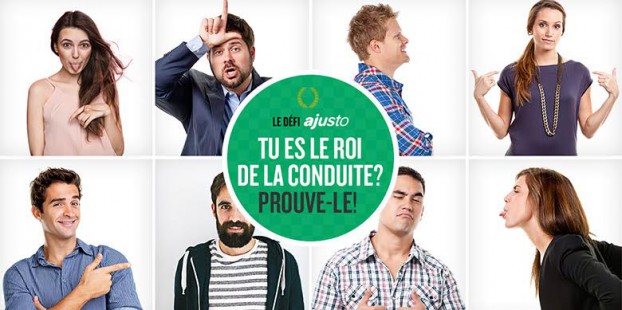 Desjardins has launched a new series of online videos and a Facebook contest, aiming to bring some humour – and competition – to the auto insurance markets in Quebec and Ontario.

The new work, from Montreal digital agency Ressac, touts the fun side of Desjardins' Ajusto offering, a mobile app that allows consumers to save money based on getting a strong safe driving score.

The Facebook "Ajusto Challenge" aims to get users to challenge friends (and get the loser to do things like wash the winner's car or dye their hair), all to encourage safe driving habits and use of the app.

One of the online #AjustoBenefits" videos shows the friendly spirit of the competition, highlighting a couple that's going up against each other to compare Ajusto scores.

Another online video aims to show that a good Ajusto driving score is all it takes to get a girlfriend's dad to like you.

In April, Desjardins also worked with Lg2 on a TV and online campaign showing the benefits of using the app. The idea behind that campaign and the new digital push is to drive trial of the app and awareness of the product generally.