Guinness partners with Rugby Canada
The brand looks to reach a growing audience of fans as the official beer of the organization.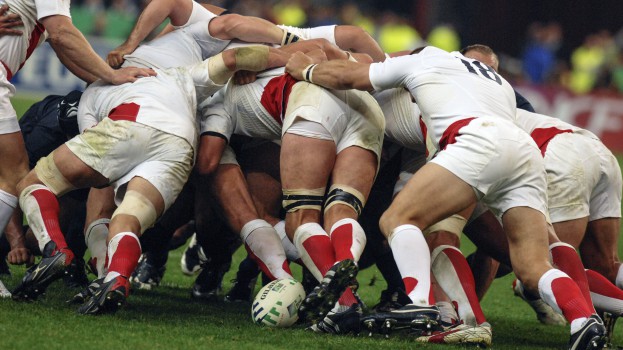 Guinness is the new "official beer of Rugby Canada" as a result of new partnership between the beer brand and the national governing body for the sport here.
As part of the three-year agreement, Guinness will be a supporter of nearly 250 grassroots clubs affiliated with Rugby Canada, but will focus on the senior men's national team and the women's fifteens and sevens teams. The brand will also help promote Rugby Canada through retail and in-pub executions in key markets.
Internationally, Guinness is also a sponsor of the Irish, Welsh and English rugby unions, as well as the RBS Six Nations rugby tournament.
Joel Mallard, marketing director for beer and wine at Diageo Canada, says the partnership is meant to appeal to the tastes of current Guinness drinkers, but also capitalize on the growing interest in rugby in Canada and the success of our national teams. Diageo has also been attempting to diversify the Guinness brand, bringing its premium reputation to other flavour categories and products, and a sports sponsorship is another new area for the brand.
"Partnering with Rugby Canada on and off the field allows us to strengthen the brand in a new way across the country," Mallard says. "There have been no other recent partnerships of this nature for Guinness in Canada, but joining forces with Rugby Canada comes at a great time with a natural synergy between our brand and the sport, where rugby resonates with millions in Ireland, which is also home to Guinness."
Mark Lemmon, CMO at Rugby Canada, echoes that Guinness' Irish roots give it a strong alignment with the sport. He says that a partnership with a global brand like Guinness also "shines a light" on the sport to help it continue its growth.
"Our strategy is not just about sticking a sponsor's logo somewhere, it's about integrating it," he says. "It's an old adage at this point, but it's about partnership versus sponsorship. We look to build the brands together in our communities [of rugby fans], and then using that to grow the communities."
He adds that the growth of the sport has resulted in a greater interest from corporate sponsors, and the organization will be announcing more new partnerships in the near future, adding to a roster that includes Guinness, DHL and Under Armour.
Image courtesy Paolo Bona/Shutterstock