CBC doesn't bring the noise
Parks Canada and headphone brand Sennheiser will help bring back the "Quietest. Concert. Ever."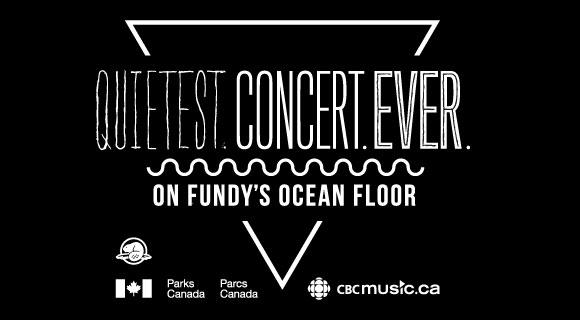 CBC Music and Parks Canada have brought back the "Quietest. Concert. Ever." for the second time.
This year's concert on Aug. 29 will feature Juno Award winner Serena Ryder performing in Fundy National Park. The concert will be held at low tide on the ocean floor, transmitted to fans through wireless headphone technology from Sennheiser.
Universal Music Canada and the Province of New Brunswick are also partners on the concert. Tickets are free, but limited to people winning them through social media contests and giveaways hosted by CBC, Parks Canada and Fundy National Park.
The first "Quietest. Concert. Ever." in 2013 featured Canadian band Hedley at Banff National Park. The idea behind the events is to connect young Canadians with the country's natural and cultural heritage and get them interested in conservation efforts.