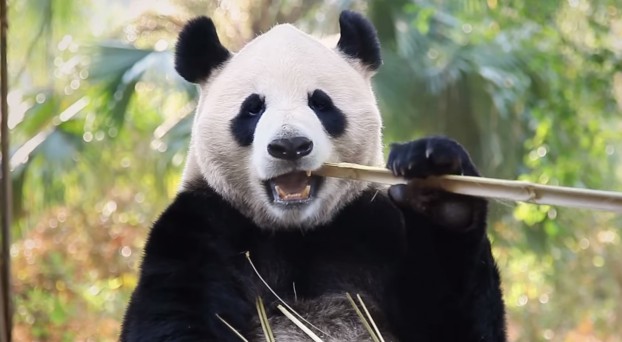 Did you know that gorillas have unique fingerprints? Or that a panda weighs just five ounces when it's born?
The Toronto Zoo is hoping points like those will help entice Ontarians to visit its location, featuring the fun facts in a new campaign focused on education and conservation.
The new "Get closer. Discover more." push, created by Toronto agency Public (the zoo's new AOR), includes a video spot running on TV and online, featuring a slow zoom-in on a panda while getting some facts about the endangered animal's habits.
The campaign, launching this week and running for the next five to eight weeks (depending on medium), also includes print and out-of-home ads, social media and a radio spot, with ZenithOptimedia on the media buy.
"[The zoo's] advertising has traditionally been fun and clever but we felt it lacked underscoring the educational component," says Pat Pirisi, chief creative officer at Public. The idea behind "Get closer. Discover more." was to create what he calls "mini crash courses" on different animals to get people engaged.
With the print and transit shelter ads in particular, the idea is to literally have to get closer to learn more (as the text gets smaller), he says.
While the zoo has a target demographic of young families, and specifically women with children under 12, the campaign appeals to several demographics, with the imagery and humour of the TV ad in particular appealing to kids, adds Kim Haider, marketing manager at the Toronto Zoo.
Overall, the zoo wanted a campaign that would align with its strategic plan and core values around promoting conservation and passion for animals, she says. The idea of getting closer (with a call to action to visit the zoo itself and learn about its programs), helps achieve that, she says.