Help a comic out
SiriusXM and Taxi 2 make an appeal to help out Canadian comedians, for the good of society.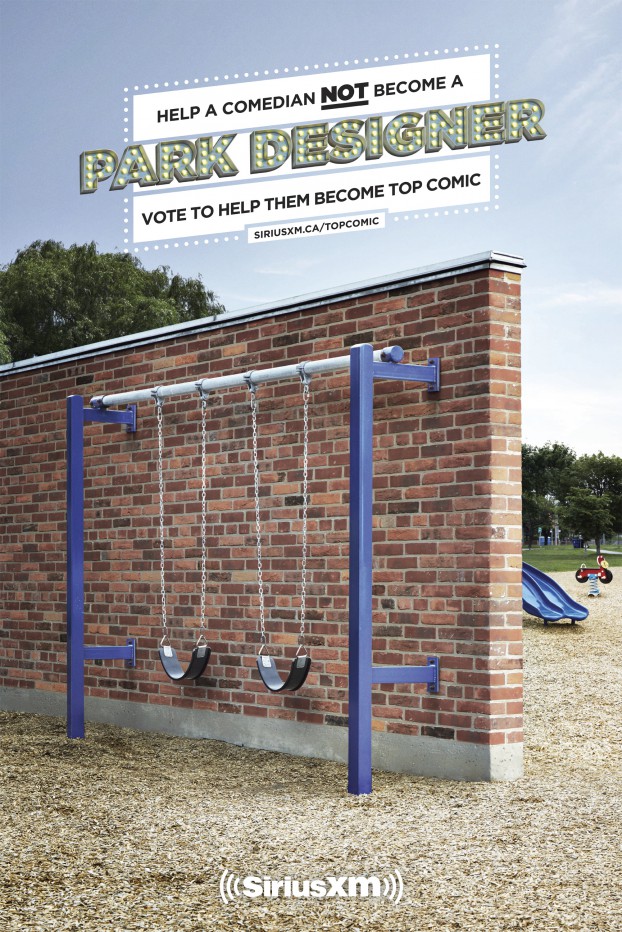 The funny people in your life – professionals and aspiring ones in particular – are a special breed, and having them do something else is just plain dangerous. At least according to SiriusXM Canada's new campaign.
To get people voting in its Top Comic nationwide contest, the entertainment company worked with Taxi 2 on a series of radio spots (running on SiriusXM properties) and wild postings in Toronto, Vancouver and Calgary, all around one important idea – that you wouldn't want a natural born comedian to try another profession.
"We knew that these people, especially the professionals, they're kind of born into this," says Jeff MacEachern, ECD at Taxi 2. So the agency imagined a world where true comedians tried something else, with cheeky – and in some cases, dangerous – results.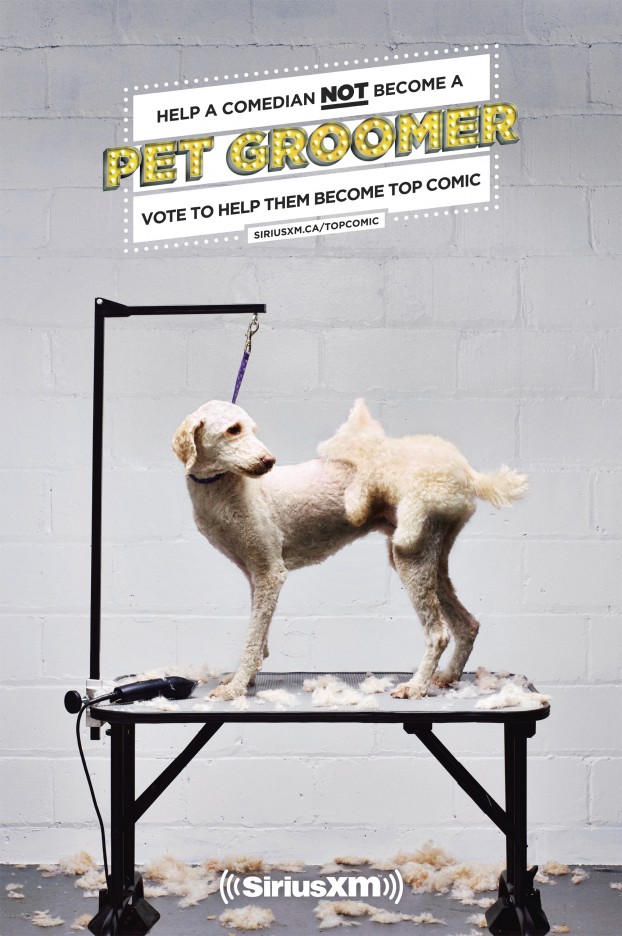 The Top Comic contest is open for online voting from Canadians until Aug. 14.
The eight comics with the most votes will compete on stage at the contest's finale for a $15,000 grand prize, a solo show at JFL42 2016.
This weekend, Taxi 2 has also created an eye-catching garden installation in Toronto's Trinity Bellwoods Park to generate some buzz (pictured below). The campaign also includes digital banners, with Touché! handling the media buy.