Proximity hires UX, strategy leads
Joe Szabo and Paul Hanlon join to help integrate their practices with the shop's day-to-day creative.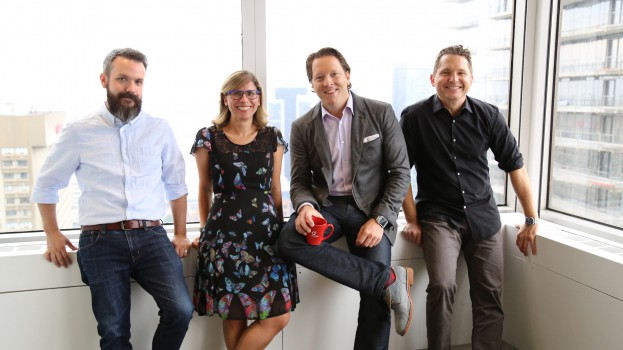 From left to right: Paul Hanlon, Rosie Gentile, Adrian Capobianco and Joe Szabo.

Proximity has added two new leads to its Toronto office as it looks to strengthen user experience and strategy in its offering.

Joe Szabo has been hired as VP of user experience and will lead the agency's UX teams. Szabo joins from software development company EPAM Systems, where he was senior director of experience design, but has previously been director of user experience at JWT Canada and director of experience design at Kenna.

Though Szabo is filling a role left vacant by Trevor Shaikin, who has departed Proximity, the position is being refocused and will now report to Mike Kasprow, who joined the agency as ECD earlier this month. Adrian Capobianco, president of Proximity Canada, says this new reporting structure is an effort to put Proximity's UX practice "in the middle of strategy, creative and technology" at the agency.

"Having a VP of user experience report into our ECD and being integrated directly into the day-to-day operations is totally new for us," Capobianco told strategy. "Most agencies don't have anywhere close to this level of senior creative and UX collaboration."

Paul Hanlon has also joined the agency in a new position as director of digital strategy and content. Hanlon is returning to Proximity Canada (where he was a brand activation strategist for over two years) after a two-year venture as a freelance consultant in the U.S.

He will now lead digital, social and content strategies at Proximity, reporting to Rosie Gentile, VP of strategy and insights.

Both new hires start in their positions immediately.

The agency says that having new leaders for UX and digital strategy will help reinforce its focus on data- and insight-driven creative, something that has been a priority for Capobianco since taking over as president earlier this year, as well as for the Proximity network as a whole.