It's all about the little things for Mitsubishi
Featuring 102 pieces of micro-content, a new campaign showcases all the changes in the latest Outlander.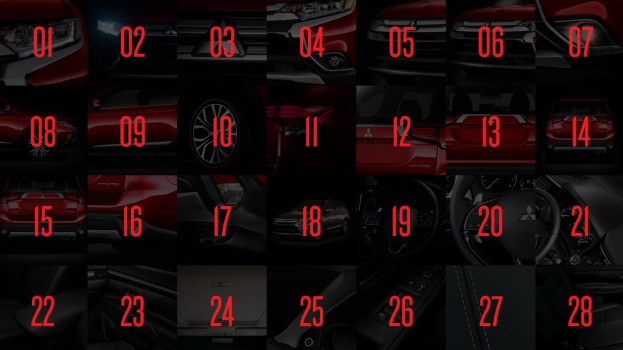 The new Mitsubishi Outlander might not look like it's changed all that much, but Peter Renz, director of national marketing for Mitsubishi Motors Canada, says there are over 100 changes in the car co's latest model.
To promote these small changes, which were made based on the Japanese practice of continuous improvement called Kaizen, the car co and its agencies OMD and John St. created a campaign that features 102 different micro pieces of creative.
The tagline for the campaign is "Built over 100 ways better," and includes creative that shows off updates to everything from the car's LED headlamps, to the contrast stitching.
Not all the creative appears on all platforms though, some have been combined for three 30-second TV spots, others will run as standalone ads for YouTube pre-roll, and radio promotions have been made out of some. All of the creative can be viewed on Mitsubishi's microsite, Outlander100.ca.
In addition to being able to show-off each detail of the new car, Renz says the variety of creative for the new campaign allows the car co to always be targeting potential customers with new spots.
Because Mitsubishi hasn't been in Canada as long as other car companies, Renz says campaigns are as much about reaching existing customers as about "conquesting" and getting new people to consider the Outlander. Renz says Mitsubishi currently has about a 1.4% market share, with its target demo for the Outlander being adults over 35 that are likely married with young kids.
The campaign officially launched on Sept. 7 and will run through to November.
From Media in Canada