A prophecy for pumpkins
We predict where the fall staple will take us next.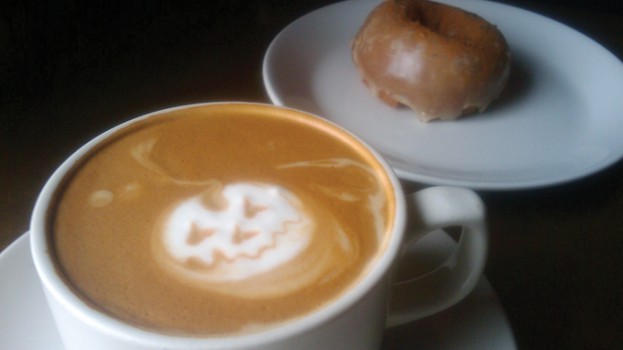 This story appears in the October 2015 issue of strategy.
It's fall, and we all know what that means – our good friend, the pumpkin, is back.
We're way beyond the days of flavoured lattes and beer, with pumpkin spray fragrance from Glade, buttery pumpkin spread and vegan-friendly pumpkin deodorant now in existence.
But pumpkin has proven more than a trend and we think it's here to stay. All brands are going to have to start tapping into the potential of the pumpkin or risk being squashed by the competition (sorry, we had to).
Here are just a few of our top predictions for where the world of pumpkin is headed next.
Pizza Hut: pumpkin-stuffed crust
First came cheese, then came hot dogs. But if anything belongs in a crust, it's a delicious mixture of pumpkin, cinnamon and nutmeg. This limited-time offering will not be exclusive to dessert pizza, but will also pair well with cheese and bacon toppings, sending loyal Pizza Hut fans into a frenzy. The popular offering will inevitably lead to an improved edition of 2012′s Pizza Hut perfume, which will evolve from social media giveaway to retail sensation.
Ikea: pumpkin Poäng chair
Coconut furniture has been around for a while, but we predict Ikea will find a way to make our pumpkin design dreams come true. Hopefully, we'll eventually get to Pumpkin Malm and Pumpkin Pax territory, but the journey will begin with the iconic chair. Ikea will innovate its way to an eco-friendly, biodegradable version made of pumpkin shell. Cushions will still be available in a variety of colours, but orange will be the top seller.
Always: pumpkin spice pantyliners
The "Fresh Scent" version is old hat, but the P&G brand will take it to the next level, bringing daily usability to one of our favourite fragrances. Availability will initially be limited, forcing millennial women to take to social media and express their passion for pumpkin. We eagerly await the award-winning #LikeAGourd phenomenon.

Image by Jack Hebert/Flickr Commons