Sun Life adapts to modern life
A new campaign moves away from the brand's retirement focus, recognizing that not everyone follows a traditional life path.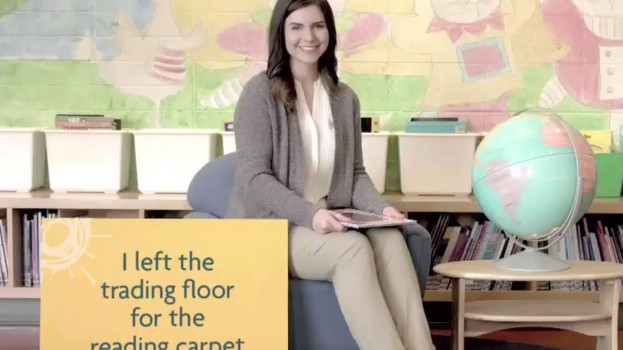 Sun Life Financial is moving beyond retirement planning, updating its "Money for Life" platform to reach all Canadians who want to be financially secure.
In a new spot currently running on TV and on the "Money for Life" website, the traditional, linear path of life that saw someone graduate school, work, raise a family and retire is shown to be a thing of the past. Today, someone's life can include everything from becoming an entrepreneur, starting non-traditional families and engaging in one's community after their working days are over.
"We wanted to feature slices of Canadiana to show that life stages are important, but life events that happen within those stages are just as important," says Bill Ramsammy, AVP of corporate brand and marketing for Sun Life Financial Canada. "We're seeing the economy shift, technology advance, the family dynamic and life perspectives change. We really want to empower Canadians to take control of their financial future and having a plan that adapts to you, instead of the other way around."
In addition to the national spot, the campaign is being supported through branded content plays featuring personalities like astronaut Chris Hadfield and entrepreneur (and Dragons' Den star) Manjit Minhas talking about how a financial plan can change someone's life on AOL and Huffington Post, as well as vignettes during Toronto Raptors broadcasts and TVA's Boomerang in Quebec. There is also a social push, featuring cinemagraphs highlighting people who had the confidence to make major life changes.
With #MoneyForLife, have the confidence to leave the wrong job for the right career: http://t.co/xsWemENjmX pic.twitter.com/dG6loFHgMQ

— Sun Life Canada (@SunLifeCA) October 13, 2015
The campaign was developed by Sun Life's AOR FCB Toronto, with PHD on media and Havas Worldwide Canada on social and digital.

This is the fifth year Sun Life has run a "Money for Life" campaign in Canada. Ramsammy says the campaign has always been about giving Canadians the tools to make financial plans on their terms, such as last year when it focused on empowering people to retire when and how they wanted. Feedback to last year's campaign, however, revealed that more younger people were connecting with the platform and its simple approach to financial literacy and planning.

Sun Life's Retirement Index study this year revealed that eight out of 10 Canadians don't have a written financial plan, and fewer than one in three are working with a financial advisor. Ramsammy says that revealed an opportunity to become leaders among the "unprepared and unengaged."

"That touches all ages," he says of the target demographic for the campaign. "We're looking to motivate Canadians to take action with their financial future and show that there's inertia that happens day after day when you have a plan in place. We feel this idea connects with the unengaged, no matter what age, to have an optimistic future that includes any kind of life event."