BIMM booms with new hires
Rene Rouleau is the agency's newest CD as growing business leads to 16 additions across departments.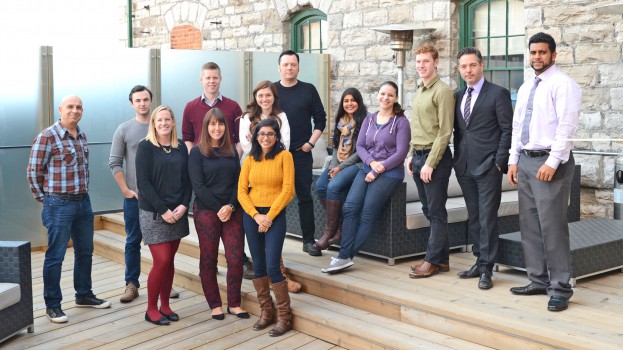 Toronto-based BIMM has finished a fall hiring spree, capped off by bringing Rene Rouleau on board as its new creative director.

Rouleau joins from Proximity, where he has been for the better part of the last eight years (save for a short stint at Draftfcb in 2012).

"Rene is one of those rare talents that cares as much about the effectiveness as he does the creative," Roehl Sanchez, EVP, CCO and co-owner at BIMM, said in an email. "He knows how to produce award-winning work that works."

Rouleau is coming on in a new position as part of a group of 16 new additions made to BIMM's creative, account service, data and digital teams over the last few months. The hires come in response to expanded mandates from existing clients, the renewal of Audi's digital and CRM account and new business wins with Cogeco and WD-40.

The agency has also added art director Vanessa Cuartas to its creative department. Cuartas has held a number of graphic design and digital positions at agencies in Florida, before coming to Worldmedia Interactive's Toronto office earlier this year. Additionally, Stephanie Espadas has been brought on to BIMM's studio team as a studio artist from Quiller & Blake.

BIMM has also increased its data capabilities, hiring Jason Barg as director of client insights and Areeba Mazhar as a junior business analyst. Barg joins after more than three years at Rivet, where he was most recently manager of data and operations, and Mazhar is a recent graduate from the University of Toronto's Rotman School of Management.

On the tech team, BIMM has hired Rob Peets as a senior quality assurance specialist, after having similar roles at agencies including Kenna, Critical Mass and Isobar. Alex Tarapacky, who previously interned at the agency, has also been hired as a full-time web developer.

The agency's biggest growth comes in its account service department, led by Sharron Parsons and Fred Care as account directors. Parsons has most recently been doing contract account service work but has also been director of client services at Mark IV and was VP and group account director at Wunderman. Care has had positions at The Autumn Group and Tag.

Kelly Croft and Madhu Ravindra have been hired as account supervisors, with Croft coming off stints at Ariad and OgilvyOne, and Ravindra bringing experience from OgilvyOne and client-side at CIBC. Aparajita Kaicker joins as senior account executive after over two years at Stephen Thomas, with Blair Walkowiak joining as an account executive from Tamm + Kit. Recently university grads Alia Kuksis and McNein Hewitt have been hired as account coordinators, with Kyle Cihosky joining as a project manager.