Check it out: The Fanboni takes to the streets
The Vancouver Canucks put a musical spin on a long-time hockey staple.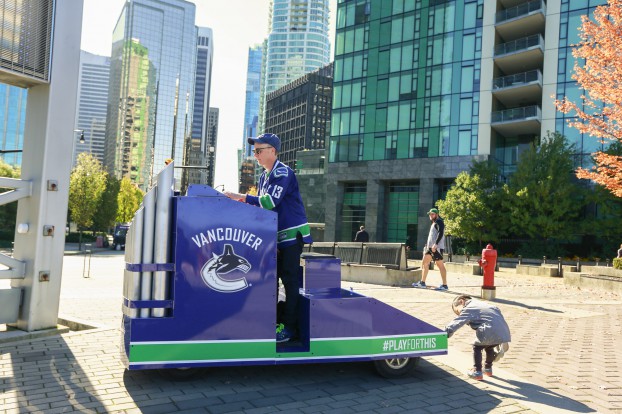 If it looks like a Zamboni, and moves like a Zamboni, is it a Zamboni?

Not if it has an 800 watt Casio keyboard system, three t-shirt-projecting cannons and is driven (and played) by Mike Kenney, the Vancouver Canucks' official organist.

Meet the Fanboni.

Led by agency 123w, the ice resurfacer meets organ meets prize-giver is being used as the on-street execution for the Canucks' "#PlayforThis" campaign, which celebrates all the things the team plays for, from friends and communities to cheers. Photos and videos of the Fanboni will also be shared on the team's social media channels.

If you want to know where the Fanboni will be, you'll have to wait to be surprised. But if you hear that organ music coming, get ready to run for your t-shirt.