RBC's new holiday tradition
The bank helps navigate the sometimes awkward season with its new Christmas classic-inspired campaign.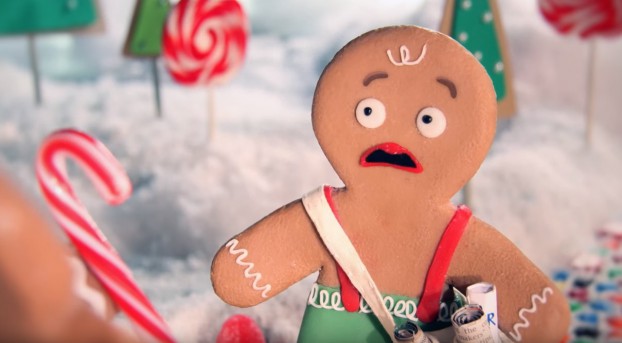 Ah, the holidays. Time for tipping the paperboy and awkward gift-giving with the in-laws. But maybe it shouldn't be.

RBC has launched a new digital campaign around starting a new holiday tradition of using its rewards program.

Created by Grip, the online video spots were inspired by classic stop-motion Christmas movies and TV specials. Characters like Santa's elves, gingerbread people and the Nutcracker all seem to somehow fail in their execution of more typical holiday traditions, prompting an RBC voiceover to suggest adopting a new one – shopping with RBC Rewards.

"Because the word 'tradition' was a key part of the campaign, it really is a traditional approach to animation and it brings you back – in my case, to my childhood – [and] puts you in that mindset in a really engaging way," says Jennifer Howard, head of marketing for cards and payments at RBC.

Overall, the bank is going after its existing RBC Rewards cardholders (who gain rewards through products such as its flagship Avion Visa card).

RBC has been pushing its Rewards specifically around the back-to-school and Christmas seasons for the past two years. Last year, it took a more aspirational approach to its campaign, which was meant to show how customers could use the program to give gifts to loved ones. "It's really trying to position us as an alternative to traditional shopping," Howard says of the retail-centric approach RBC is taking with promoting its Rewards program.

New this year is a more comprehensive approach to the content on its holiday rewards microsite, which curates information about merchandise and other rewards that can be purchased through the program. RBC is driving to the site through its email newsletter, as well as promoting RBC Rewards in branches, where this is the current domination campaign until early December.