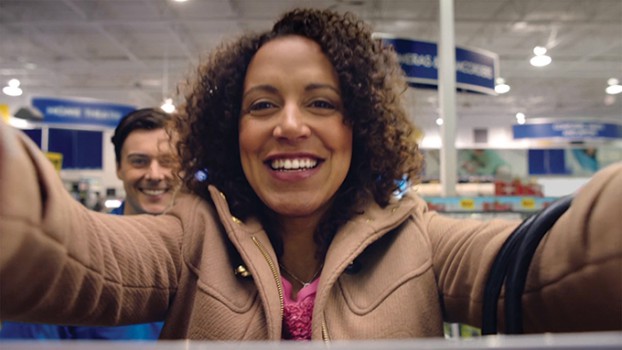 This story appears in the December/January 2016 issue of strategy.
Best Buy took a novel approach to its holiday marketing this year, one that left the actual products out of the picture.
The store's holiday ad is shot from the point of view of a gift, from the moment a staff member and shopper take it off a Best Buy shelf, to being snuck into a house, to being unwrapped. Created by Union, with media buying by Media Experts and PR support by Veritas, the spot is running nationally on TV until the end of December.
Unlike past holiday spots (like last year's featuring a grandmother learning about GoPro cameras for her grandson to highlight the ease of finding a gift), at no point in this year's video is any product shown.
"We aim to bring some magic back into the season by focusing less on the capabilities of a product and more on the fun and excitement they bring to a consumer's life," says James Pelletier, director of marketing at Best Buy Canada. "We want Canadians to understand that's the difference between giving a tech gift, versus giving the gift of technology."
Other tactical elements, like flyers and digital ads, will be more focused on products, deals and overall lower prices. But Subtej Nijjar, president of Union, says the brand was going for an emotional connection with the main spot, recreating the excitement of opening an unexpected gift, something lost in a time when most people direct gift-givers to specific URLs and wish lists.
He adds that not showing products also helps differentiate the spot from other holiday ads, which tend to highlight the hot tech that year.
"I don't think it's the job of the retailer to focus on individual items anymore," he says. "People find out on their own what the hottest gifts are, and the Apples and Samsungs of the world are going to be advertising as much as you are to sell the individual, must-have item. As a retailer, you want to show why you're the best place to find that item."