10 PR predictions for 2016
Veritas president Krista Webster looks ahead to what the industry can expect this year.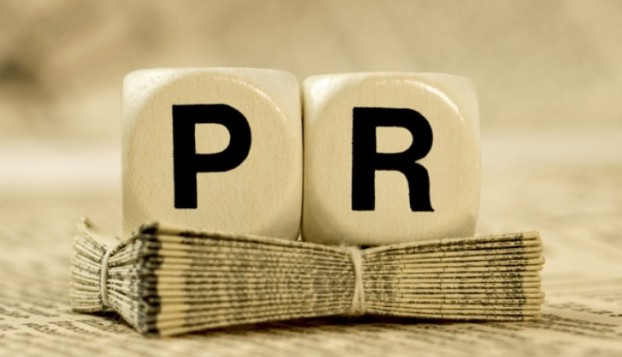 By Krista Webster
The race to the influencer middle is "hauter" than ever
This year, every marketing discipline will jump on the influencer bandwagon. A term and approach barely used or understood a handful of years ago, its use (and sometimes misuse) by experiential, media and advertising companies is abundant because the power of third party endorsement is indisputable and has stood the test of time. Whether you view it as a conflict of interest (or not), we will also see PR companies emerge as influencer brokers and agents. Paid endorsements for influence will continue to increase but consumers will become more discerning about what they believe to be authentic content, and from whom. 
Feast or famine
Global markets continue to be unstable and, in spite of a healthier U.S. economy, Canadian marketing budgets may take a hit this year. The PR agencies that survive and thrive will be the ones that are able to deliver original thinking and proven impact. In addition, the agencies that can provide solid, generalist counsel from issues through to consumer marketing will be most apt to succeed, while specialists without the experience or longevity may have a tougher sell.
PROI
The elusive "what is the impact?" of PR is within our reach more than ever before – but not reach as we know it (as in media impressions) from a traditional standpoint. Basing metrics on media impressions will be considered fool's gold by clients and agencies that have evolved beyond traditional thinking. It is all about the impact of influence on the audience being targeted: think net promoter score meets influencer impact.
Boutique chic
When the economy turns, senior talent often shuffles. Couple this with megalithic global agencies gobbling up everything but the kitchen sink through acquisition, and the PR market can start to feel stale – hence the predicted hatching of boutique shops this year. This trend has pros and cons. Savvy mid-sized and big agencies are smart enough to see the benefits of partnering with boutique specialists, to offer clients variety and subject matter expertise plus the strategic know-how that comes with working with agencies that are tried and true. The cons all have to do with saturation realities in a market that is barely big enough to justify a baker's dozen.
PhilanTROPHY
The ethics of companies and their ability to weave this into brand reputation campaigns and CR programs (including employee engagement) will continue to be an important trend in 2016. In fact, brands will want to PR this as a badge of honour given that consumer sentiment towards companies who "do good" isn't just important, it is table stakes.
Get real
The quintessential PR pop-up that provides a "surprise and delight" limited-time-only experience for influencers and consumers will be replaced by the "pop-in," a bricks-and-mortar destination that will welcome longer-term brand engagement in real time. Consumers continue to crave in-person relationship building with experts they admire. They also crave going deeper about understanding how a brand was made, where it originated, and the story behind it. Think Ancestry.ca for brands meets an adult amusement park.
Media agnosticism is the new PR religion
The best creative PR thinking means that a) the idea is not a 'me too' with a different spin and b) that it holds up beyond being a PR idea. By believing in channel agnosticism first from a creative development standpoint, a renewed faith in PR's ability to hold up against – and seamlessly integrate with – advertising and media strategies will ring true.
Strategy is still king
Whatever way you want to cut it, or call it (harken back to SNL and "Strategery"), strategy (not content) will be king in 2016. All of the content in the world isn't going to make up for a sound, thoughtful influencer strategy with clear objectives and defined outcomes. Content is the window dressing. Strategy is the foundation garment of any smart communications plan.
Personal branding
Personal interest in developing your own voice, point-of-view and PR brand will skyrocket in 2016, mostly to do with the massive amount of hype around blogger and YouTube celebrity success. Writing a book? Check. Launching your own website? Check. Hiring your own agent or publicist? Check. Agencies that typically only cater to big brands may want to jump on the personal branding trend and start to apply the same tenets to individual clients on a more personal scale.
PR artists will replace PR practitioners
2014 was the year of the creative director in PR. 2015 was the year of launching a creative "studio" or "lab" at PR agencies, or imitating others who did in 2014. This year is the year of hiring artists as practitioners without forcing them to confine to a PR account box. Photographers, graphic illustrators, fine artists, graffiti artists, videographers, voice actors and singers – once only reserved for elaborate advertising campaigns – will now become the staple for PR firms. Oh, and it will also mean all the creative directors agencies hired will finally have a real staff in-house to help them be creative.
Happy New Year everyone – all the best for 2016.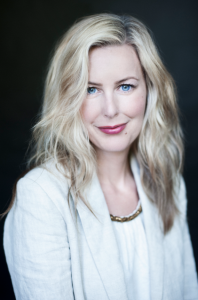 Krista Webster is president of Toronto-based Veritas Communications.
Feature image via Nnulton may on Flickr