Lessons from the 'Supermarket of the Future'
Jackman Reinvents' Ardie Wen on how brands and retailers need to think about tech's role in the store environment.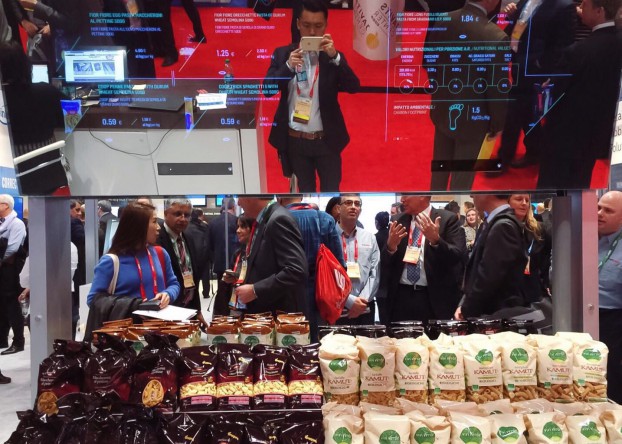 By Ardie Wen
The way retailers think about the role of technology in their customer experience is evolving – merchants, wholesalers and consumers alike are looking at technology beyond just their bright shiny exterior, and more as tools to facilitate the customer experience. If the goal is to use technology to drive innovation and reinvent the customer experience, brands and retailers must think about the customer journey as a harmonious, single-channel experience.
This is why a stand-out case study at the National Retail Federation's Big Show 2016 last week was the "Supermarket of the Future," envisioned by Carlo Ratti Associati, delivered by Accenture and Avanade, and which debuted at Expo 2015 in Milan. A collaboration between Coop Italia and its technology partners, the goal was to create a "social, simple, interactive customer experience."
Featuring a Microsoft solutions ecosystem with sophisticated, data-driven inventory management, sales trend analysis, customer movement tracking solutions and dynamic second-screen technologies, the store transformed the customer-to-product interaction in real-time to provide an engaging, innovative and informed shopping experience worthy of the award for Best Use of Technology at Expo 2015.
Here are three ways brands and retailers need to think about the role of technology in customer experience reinvention.
The technology you don't see is just as important as the technology you do see.
As experienced on the expo floor, there is no shortage of flashy technology from artificial intelligence to augmented reality. Bright lights and big screens certainly create "wow" factor, but quickly become distracting without a clear purpose that serves the customer experience. Retailers should always keep in mind product, customer and the story they are trying to tell when choosing to leverage technology.
In Coop Italia's case, creating a social shopping experience was key. There was a need to break down the traditional aisle-and-shelf format and create an atmosphere akin to local farmer's markets in the region. Data-driven inventory management systems allowed Coop to place the widest amount of SKUs in the smallest amount of space, and ultimately deliver incredible in-store sight lines by switching to a table format.
Unbeknownst to the customer, a data centre collects and processes the dizzying array of information that flows through the supermarket of the future: sales data, customer movement and inventory levels on the floor just to name a few. Coop utilizes this data in real-time to project sales numbers, product popularity and product ratings onto large screens near the checkout lines. Their objective: create discussion and improve the social shopping experience by showing you what other shoppers are buying. In the grocery space in particular, we expect to see more technologies used to create transparency around not only customer experience, but to provide information about food provenance, answering the hyper-aware consumer's call for authenticity in the food retailing space.
Customers enjoy a simple and social shopping experience without knowing that the location of the lettuce they just picked up was decided based on analyzing millions of rows of transactional data. Retailers looking to imitate this, however, should be reminded that significant infrastructure investments are often required to make seemingly small improvements to the customer experience.
It has to work. But when it doesn't, it shouldn't cripple you.
There is no dispute that technological infrastructure and store ecosystems are becoming increasingly complex. Point of sales systems, loyalty programs, mobile applications, e-commerce portals and social media platforms all contribute massive quantities of data that need to be collected and analyzed to drive decision-making.
Hardware such as beacons, phones, tablets, computers, access points, network switches and servers all need to be running efficiently to support this data ecosystem. This interconnectedness creates complex dependencies, and often times one failure in this chain can lead to catastrophe.
Retailers ought to put careful thought into their planning to ensure that critical infrastructure elements are abundant and redundant. This planning should also consider the rate at which retail technology is expanding, and the need for future capacity.
When technology does fail however (and it will), retailers should ensure that the entire customer experience doesn't suffer. Shoppers don't care if your interactive display doesn't work because software needs updating, or the Wi-Fi doesn't quite reach that corner of the store; to them the experience is degraded just the same.
Coop Italia uses Microsoft Kinect sensors, a consumer technology, to create interactive experiences at the product table. When a shopper reaches for a product, the motion sensor detects it and changes the static pricing display to show the product's journey from farm to table.
Experiencing the technology first-hand at the Intel booth at NRF16 showed it to be hit or miss at best. While the overwhelming number of exhibitors likely caused the malfunction, it's not implausible that similar breakdowns could happen in a real store environment.
So how can retailers minimize the risk associated with technology failures? If technology's role improves the customer experience, but doesn't replace it entirely, then even the most deprecated experience won't create a pain point. When Coop's motion sensor fails, it still tells the consumer the price of the good, which is enough for them to make a decision.
Retailers should look to create a technology-enabled customer experience in such a way that even catastrophic failure means the shopper can painlessly complete the most basic of transactions.
If you can solve a problem without implementing technology, do it.
There is no doubt that technology adds complexity, and this complexity has to be justified with added value. To offset the increased burden, technologies must solve problems, create efficiencies, or improve the customer experience beyond their often high implementation and operating costs.
Too often, retailers will use a gut reaction response to implementing technology with less than desirable results. Historically, we've commonly seen mobile applications rushed into existence purely because "our competitors have them," instead of addressing the growing need for a strong omnichannel shopping experience.
To avoid this pitfall, Coop's execution of the Supermarket of the Future used a customer-led approach with inputs from a multidisciplinary team, not unlike our own methodology here at Jackman Reinvents.
With retail experts, designers, information architects and technology partners all represented, Coop was able to begin approaching the new store with two key design pillars: (1) eliminate traditional barriers to the supermarket layout, and (2) tell a story about every product.
In practice, this meant replacing the traditional aisle-and-shelf format with tables (a design decision), and supplementing the loss of shelf space with more efficient inventory management (a technology solution). Similarly, there was a need to show the farm-to-table journey of the product (a brand decision), but only when a customer picks up the product (a technology solution).
Framing the challenges of a customer experience reinvention in this way, and utilizing technology only when there's a strong business case to do so, can help retailers avoid costly and unnecessary investments.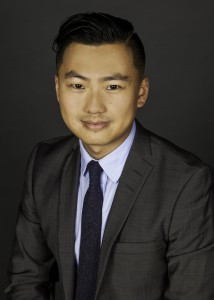 Ardie Wen is director of IT at Jackman Reinvents.