Days Inn wants to be your happy place
How a clear target of people who travel for work is helping the hotel chain take on the likes of Airbnb.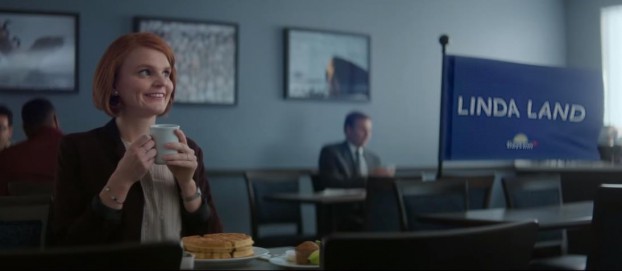 Days Inn hopes to remind people of the little joys that come with travel, even if it is for a business trip.
In a pair of new spots, people staying at the hotel slowly come to realize the responsibilities and restrictions they'd have at home – like having to serve breakfast to their whole family or share the bed at night – don't apply when they travel, giving them a bit of vacation-like freedom, even though they're travelling for work.
The videos, created by Giants & Gentlemen, are a continuation of the "Bizcation" platform Days Inn launched in 2014. Ally Wesson, director of marketing for Days Inn Canada, says the new campaign is largely based on the same insight.
"We don't want to glamorize being away from home," she says. "It's more about knowing that business travel can be tough, but if you have to be, you might as well be somewhere comfortable where you can enjoy the small victories you get when you're on the road, so a business trip doesn't have to be all business all the time."
The spots will run on TV until the end of March, with media handled by VMC Media.
Wesson says while the hotel has previously targeted males between 35 and 55 years old, the new campaign is expanding to a broader demographic target, which is why it created two spots instead of the one it relied on in 2014. She also draws a distinction between "business travellers" and "people who travel for work," saying it's not just sales managers or people visiting a regional office, but anyone who has to be on the road for their job, like construction workers or hospital staff.
Days Inn is encouraging travellers to book "brand-direct" more than through online travel sites, but the biggest disruptor in travel and hospitality since it ran its last campaign in 2014 have been digital services like Airbnb. However, Wesson says having a clear target has helped Days Inn compete.
"Focusing on people who travel for work is a bit of a differentiator for us, because they typically aren't staying in an Airbnb type of situation," she says. "They want a typical hotel stay and things like having breakfast ready for them because they have to rush off to that morning meeting they're travelling for."