Johnsonville Sausage bets on reality
A first-ever partnership with Chopped Canada goes after food enthusiasts interested in new ingredients.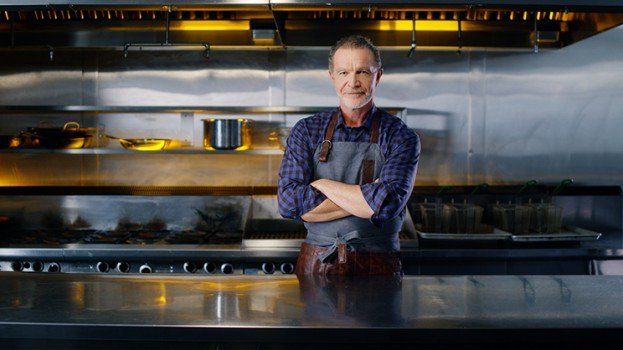 Aiming to get viewers to make hearty meals inspired by one-minute instructions from a legendary chef, Johnsonville Sausage is the brand behind a new partnership on Food Network Canada's Chopped Canada.

The partnership marks a change in strategy for the brand, which has traditionally associated itself with outdoor barbecues and hockey, and has focused all its marketing efforts around that culture. While its target psychographic remains the same – men and women who cook and barbecue – the partnership with Chopped Canada expands its brand identity, says Bob Fitzgerald, director, international business at Johnsonville Sausage.

The one-year partnership is the first of its kind between the advertiser and the channel. Fitzgerald told Media in Canada that Chopped Canada gave the company access to food enthusiasts interested in new and interesting ways to work with ingredients.

When the company first suggested brand integration to Food Network Canada, they hadn't latched on to the idea of using a celebrity chef to promote its product, but Food Network Canada's team suggested a larger cross-platform buy that included celebrity chef, Mark McEwan.

"He's not only one of the judges of Chopped Canada, but he's also a recognizable and trusted figure in the culinary world in Canada, and perfectly conveys the Johnsonville brand essence – he's all about authenticity and he's a true craftsman," says Fitzgerald.


The campaign that resulted was developed in partnership with the Cramer-Krasselt advertising agency in Milwaukee and Toronto-based social media agency Matchstick.

The final result includes three different TV spots, each over a minute long in which three different flavours of Johnsonville's sausage brand are paired with complementary items (Eggs Benedict and maple syrup sausage for breakfast; clams and mild Italian sausage cooked in a wine sauce for dinner, for example).

The campaign also has a dedicated microsite. In addition to the campaign's regular components, there is a food contest titled, "How do you Johnsonville?" in which contestants are asked to share local ingredients that they believe will pair well with the company's sausages. In addition to other prizes, winners could also win a free meal at McEwan's Bymark restaurant.


The campaign will be in market for three months, with additional components featuring McEwan being rolled out throughout the year. The TV spots began airing on Feb. 29 with new episodes of the food show and will be seen on TV until May, when the food contest closes.

While TV remains the focal point of the campaign's media mix, there is also some focus on digital and social advertising, including a Twitter-hosted bash with the celebrity chef on April 2.

From Media in Canada

Correction: An earlier version of this article incorrectly stated that the Twitter party with Mark McEwan would be April 2.