Carling Black Label gets a facelift
The legacy Molson Coors value brand has a new, more premium look.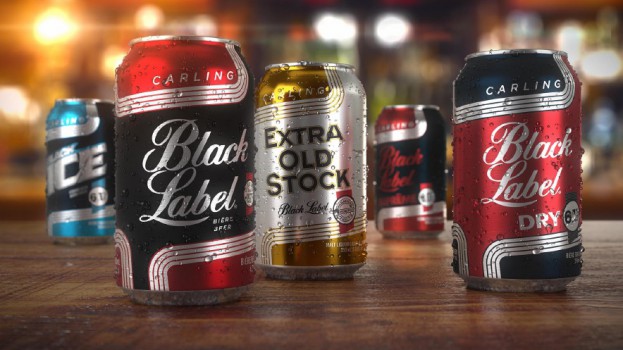 Molson Coors has given its Carling Black Label value brand a new look.

Toronto agency Central Station helped create new positioning, packaging design and in-market support for the brand.

The redesign focused on the five Carling Black Label brands: Carling Black Label, Carling Black Label Supreme, Carling Black Label Dry, Carling Black Label Extra Old Stock and Black Ice.

The new design uses the striped graphic from the brand's original logo as a starting point to unite all of the beers' packaging (including cans and cases). It also brought back the Black Label script across the original, Dry and Supreme brands.

"While we continue to explore new tastes and experiences for our drinkers, we also have some powerful bench strength with some great brands that we've had in our portfolio for literally decades," Christine Jakovcic, VP marketing and consumer excellence at Molson Coors Canada, said in a press release.

While it was critical not to turn off loyal customers, introducing a premium look was a way to appeal to consumers looking for value for their money in the competitive category, according to Central Station.

The new packaging began rolling out this month, with communications support coming in the third quarter this year.