Around the world of shopper marketing
Ikea steps into VR, Gatsby stops cart abandonment and more forward-thinking global retail executions.
Shopper marketers should be looking outside their own backyards more often, since there are plenty of inspiring retail executions around the world. We've compiled some of the more creative ones we've seen over the last month. Take a look.
Ikea's virtual kitchen comes home
As the first HTC Vive VR headsets ship this week, Ikea has stepped into home-VR with the Ikea VR Experience. Created using video game engine Unreal Engine 4 and available through gaming platform Steam, the free-to-play "game" allows users to explore a life-sized kitchen, giving them the option to customize cabinet colours and finishes, open drawers and even explore it from a child's point of view to plan against potential accidents. The virtual kitchen currently doesn't offer the same level of customization as some of the retailer's past digital planning tools, and is serving as more of a test for future VR executions (which might explain why it's offered through Steam, a platform built around receiving user feedback). It's also a bit reminiscent of Canadian Tire's Edmonton flagship store, where the in-retail VR experience includes the ability to arrange potential summer furniture in a virtual backyard.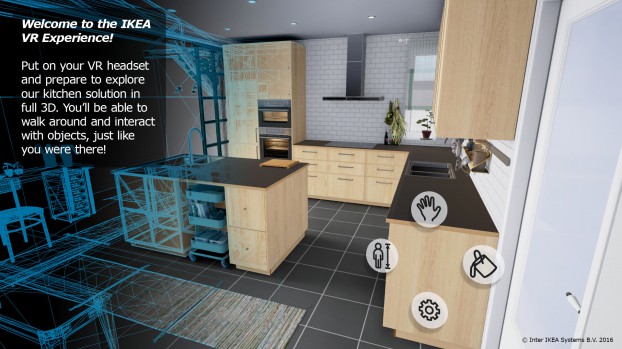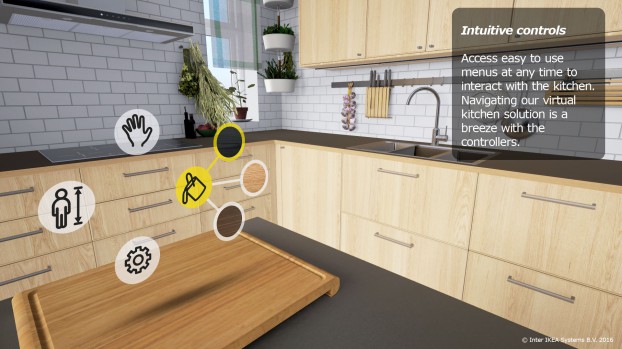 Staples gives you (office) space
Staples is finding a way to get entrepreneurs and small business owners to stay in their stores after they've picked up a new ink cartridge. The home office and supply retailer announced a partnership with Boston-based Workbar to launch in-store locations in three Massachusetts stores. Workbar provides start-ups, freelancers and those that work from home with rentable office space and encourages its members to network and potentially collaborate. That service will be replicated in 2,500- to 3,500-square-foot custom Staples locations late this spring that offer workspaces, conference rooms, Wi-Fi, printers and unlimited coffee and tea. The locations can be accessed by Workbar members. (Image courtesy of Staples/Workbar)
Amazon Prime's dash buttons boom
Amazon has added a staggering 78 brands to its lineup of Dash buttons, Wi-Fi-enabled buttons that Amazon Prime members can place anywhere in their home and order products instantly. The new brands were announced on March 31, which led many to believe the news was, like last year, an April Fools' joke, mostly because of the inclusion of Trojan, which was a centrepiece of the announcement to honour STD Awareness Month. Clorox, Doritos, Energizer, Gain, L'Oréal Paris Revitalift, Lysol, Playtex, Purina, Red Bull, Slim Jim, Snuggle, Starbucks and Vitamin Water are among those added to the roster, which now includes more than 100 brands.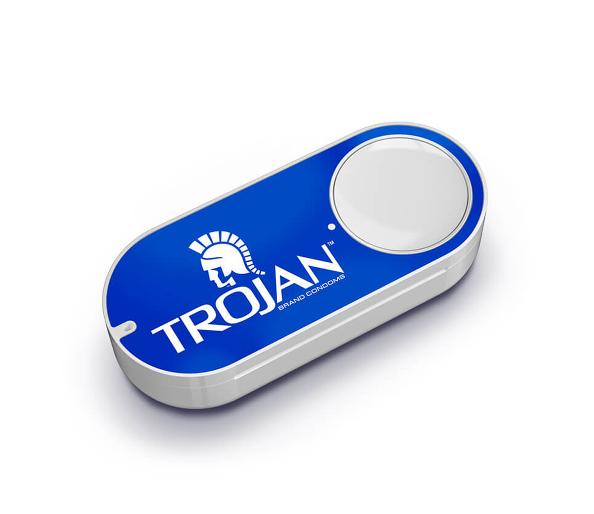 Stopping cart abandonment
Start-up Gatsby claims to have a solution to solving cart abandonment when it comes to online shopping, and it has partnered with mattress e-tailer Helix Sleep to test its theory. Launched last week, the Gatsby platform adds a small button to an online store's checkout page (right under the promotional code box) that offers a discount if the customer tweets about the brand and their impending purchase. The idea is that turning regular customers into influencers will help drive conversions, both by making recommendations to followers and offering the added discount only once someone gets to the checkout page. Gatsby co-founder and CEO Brett Bernstein told AdAge the company is currently working on Facebook integration, as well the ability to offer greater discounts to customers with more "social clout," or in categories they post about more often. (Image courtesy of Gatsby)