Who are Canada's most trusted retailers?
From department stores to grocery, BrandSpark's research reveals those that inspire trust.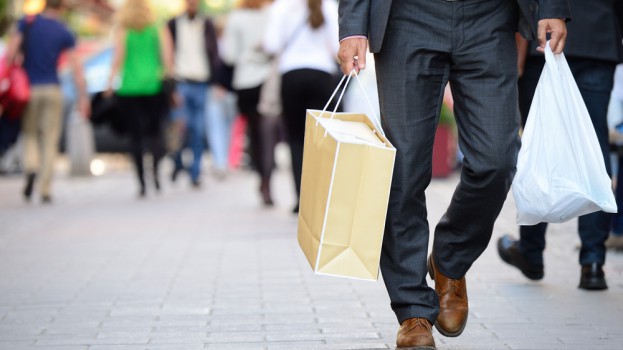 Walmart is among Canada's most trusted retailers in several categories, according to BrandSpark International.
The market research firm used its Canadian Shopper Study (which surveyed 7,500 Canadians between November and March) to reveal which retailers are considered most trusted by consumers nationally. "Strong value (often driven by low prices or high-value promotions), a strong selection of quality products, and a consistent and convenient shopping experience" all contribute to retailers being trusted, according to BrandSpark, which also recently released its list of most trusted brands.
Nationally, Walmart came out on top in several categories, including baby and children's clothing (tied with Carter's), department stores, housewares/kitchenware and mass merchants. In Ontario, the retailer tied with Canadian Tire for housewares.
In clothing and fashion, Hudson's Bay was considered most trusted, while Shoppers Drug Mart was most trusted for beauty and personal care nationally (beat only by Jean Coutu in Quebec). Regionally, Hudson's Bay tied with Simons, Reitmans and Sears in Quebec and Mark's, Reitmans, Walmart and Winners in Atlantic Canada.
Across regions, Canadian Tire was considered tops for auto parts and accessories and Best Buy led in electronics.
However, supermarket/grocery stores varied widely. In British Columbia the the Prairie provinces, Real Canadian Superstore was considered most trusted, while in Ontario, No Frills took the top spot. In Quebec, IGA was considered most trusted and in the Atlantic region, Sobeys and Atlantic Superstore tied.
Take a look at the full list of Canada's most trusted retailers below. The regional results are available on BrandSpark's website.
Most Trusted Retailers (national)
Auto Parts & Accessories

Canadian Tire

Baby / Children's Clothing

Carter's / Walmart (tie)

Beauty & Personal Care

Shoppers Drug Mart

Clothing / Fashion

Hudson's Bay

Department Store

Walmart

Electronics

Best Buy

Footwear

Payless

Furniture

The Brick / Leon's (tie)

Health / Pharmacy

Shoppers Drug Mart

Home Décor

HomeSense

Home Improvement / Hardware

Home Depot

Housewares / Kitchenware

Walmart

Mass Merchant

Walmart

Sporting Goods

Sport Chek / Sports Experts

Supermarket / Grocery

Real Canadian Superstore

Toys & Games

Toys "R" Us

Featured image via Shutterstock