What can the can do?
Two established craft brands spruce up their designs to compete in the crowded market.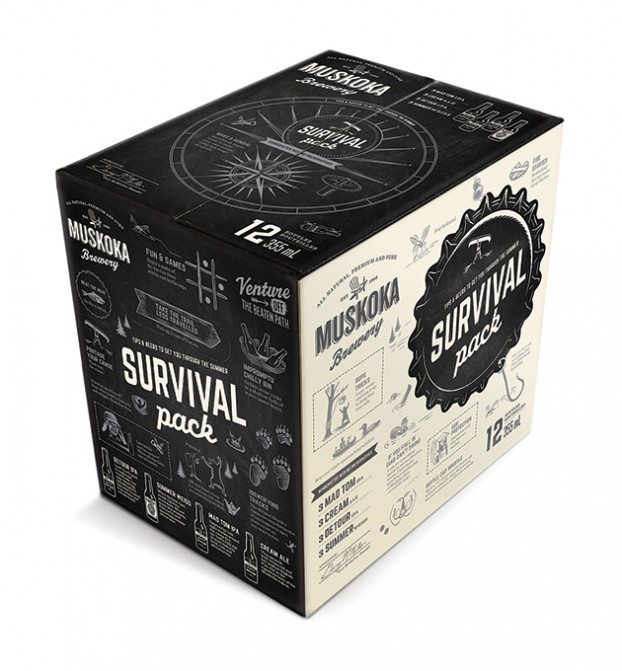 This story appears in the April/May 2016 issue of strategy.
Muskoka Brewery and Cameron's Brewing launched in the mid-90s, a less crowded craft beer era. While craft's share of the beer market is growing, hundreds of independent breweries are competing for it. Most sell in single can or small package formats, so design is essential. Here's how Oakville, Ont.-based Cameron's and Bracebridge's Muskoka approached recent redesigns.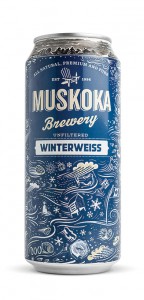 Muskoka has a lot going on in the new design for Winter Weiss. Leaves – and buildings – are tossed around by gusts of wind, but Jeff Harrison, co-founder and CD at 123w, the firm tasked with the brand's redesign, says the message is simple: the feeling of being outdoors in Muskoka.
Be it the dock and chair on Muskoka's Cream Ale or the deranged-looking man from campfire tales on Mad Tom IPA, each package tells a story about the great outdoors in the brewer's home region.
"The trend right now is to get to a pure message that's a quicker read on the shelf," Harrison says. "We've got 100 different brands competing for space on the same shelf, with the same beautiful concepts, so consumers are overwhelmed."
Gary McMullen, founder and president of Muskoka Brewery, says it emphasizes the master brand through the placement of its name, the embossed chair on bottles and a special coating on everything it prints for a gritty, outdoorsy feel.
Muskoka has many seasonal and limited runs on top of its core brands, so promoting the master brand to the promiscuous craft drinker is important.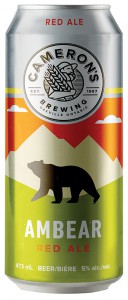 Cameron's enlisted Toronto's Cactus to design the first cans for its three core beers, whose look had hardly changed since they launched.

"We were a little bit serious for some consumers," says Bill Coleman, president and co-owner of Cameron's, of its old, wood-cut look. The new design is more energetic, aimed at 19- to 24-year-olds who don't know the brand's history.

The cans depict outdoor scenes that evoke camp or scout badges. The "barley man" in the logo has been modernized and incorporated into the silver top to create a common thread.

"People experimenting in craft beer tend to not remember the name of the beers they've tried," says Ian Fleming, principal at Cactus. "If they do, they remember something like 'it had a bear on it.' An easy identifier is the way to get people to come back."