The Source's e-commerce overhaul
The retailer revamps its website as part of a plan to be an omnichannel destination for in-demand tech.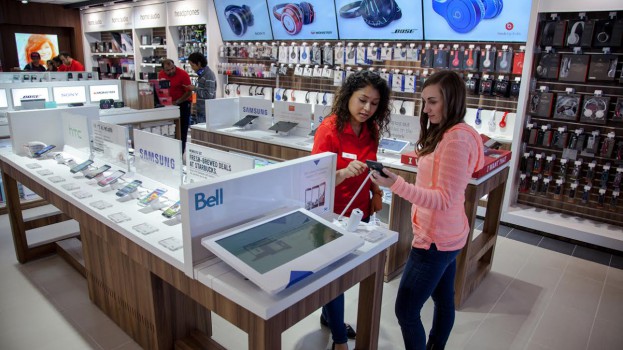 Electronics retailer The Source has revamped its e-commerce presence, hoping to improve its omnichannel experience.

At the end of April, the brand went live with its new website. Razorfish led the content strategy, including content creation, governance and work flow.

The new site is part of The Source's overall brand transformation over the past three years, to move from a convenience play to being a destination for the most in-demand tech – in other words, for "I want that," the tagline used in its mass advertising, says Ron Craig, vice-president of marketing and business development for the retailer.

The old site was dated both in its brand expression and functionality, he says. The revamped version has integrated more rich content, video and vendor content.

With 60% of customers using the site to pre-shop before visiting one of its more than 550 locations in Canada, creating a more in-depth experience online was important. "Retail now is really a complementary element to an online experience and in the categories that we play in, people are looking for guided experience," Craig says.

Brian Clarey, group vice-president, client management at Razorfish, adds that along with improved messaging around things like ratings and reviews, the content management capabilities for The Source's team are now much more robust, allowing it to regularly feed in new, dynamic content.

Part of its transformation strategy has also been attracting new brands in categories like connected homes and sound, including Nest, Sonos, Bose, and Bang and Olufsen.

Last summer, The Source debuted its more experiential store format in Toronto (pictured), meant to be a go-to for demo-ing products. Shikatani Lacroix, which designed that store, also worked on open-concept kiosks for the brand's locations at Pearson International Airport.

The Source says that, since launch, its new website has led to the average value of online orders growing by 10% and its bounce rate declining by 35%.