Up to the Minute: Fuse makes senior promotions
Plus: A new win for Red Lion, the CMA's new board chair and more news you may have missed.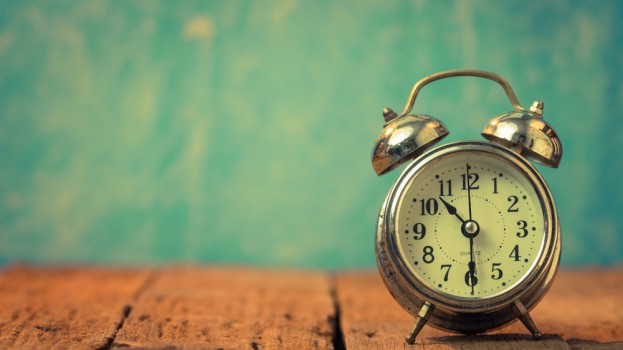 Hires, promotions and other news
Chris Stamper, SVP, corporate marketing, community, environment at TD Bank Group, has been elected as the Canadian Marketing Association's new board chair for 2016-2017, taking over from Bryan Pearson, president and CEO at LoyaltyOne/Air Miles. The association has also elected  Sandra Sanderson, chief marketing and quality officer at Walmart Canada, as the vice-chair and Aldo Cundari, chairman and CEO at Cundari, as secretary and treasurer. Other new board members include Peter Furnish, VP, marketing at Cineplex; Jan Kestle, president of Environics Analytics; and Nancy Marcus, corporate VP, marketing at Kruger Products.
Fuse Marketing Group has promoted creative director Patrick Weir to SVP, creative and innovation, leading the shop's overall creative product, video production, social content creation, digital and XM innovation. Meanwhile, Brie Taylor has added VP to her title, after three years as director of client services.
Klick Health has announced a new office in New York. After bringing on Havas Health global CEO Doug Burcin as its chief growth officer late last year, Klick has added Noriko Yokoi as SVP, account planning; Lance Paull as ECD; and Khawar Khokhar as EVP, market access and B2B, among other hires.
Frédéric Turgeon has launched Ted Sponsorship, an evolution of Ted Sales & Marketing. The agency is aiming to help brands – many of which are busy balancing other marketing priorities – with their sponsorship strategies, particularly in the Quebec market. Ted currently works with the Canadian Hockey League (CHL) (through a partnership with CCMC) and Bixi-Montreal. Going forward, Turgeon says he sees particular opportunity in the financial services industry.
Indochino has hired Michael Mayes as its first-ever creative director. He's tasked with leading global campaigns, developing creative marketing assets across Indochino's e-commerce and retail channels, and establishing a voice for the brand.
National Public Relations has named Ronald Alepian as SVP, corporate and financial communications, adding to his responsibilities as general manager of National Equicom, the shop's investor relations-focused arm. National has also hired Nini Krishnappa as VP for its Toronto corporate communications practice, reporting directly to Alepian. Krishnappa was most recently director, corporate communications for wealth management and capital markets, at BMO.
New business
Toronto's Red Lion has been named agency of record for fashion brand Babsocks. The shop has been working with the company on an assignment basis and has now formalized the partnership. Red Lion will handle all branding and advertising mandates, along with design and the creation of socks and other products. The win comes following another product design-related partnership with The Drake General Store.
Media
A new J.D. Power survey suggests Canadians are satisfied with their "skinny basic" cable packages. The report also found that Netflix was the most popular streaming site, with 67% of respondents using the service, compared with 16% who said they were subscribing to Shomi and 9% to CraveTV.


Out-of-home ad spend is on the rise in Canada, jumping 6% over last year, according to Nielsen numbers provided by the Out-of-Home Marketing Association of Canada (OMAC).

After 43 seasons, CTV's Canada AM is no more. The news and lifestyle morning show had been on the air since 1972.