Alberta Health Services wants consumers to 'get some'
Thinking about going "balls deep," or chasing some "bears?" It's all about being safe during sexy times in this latest government push.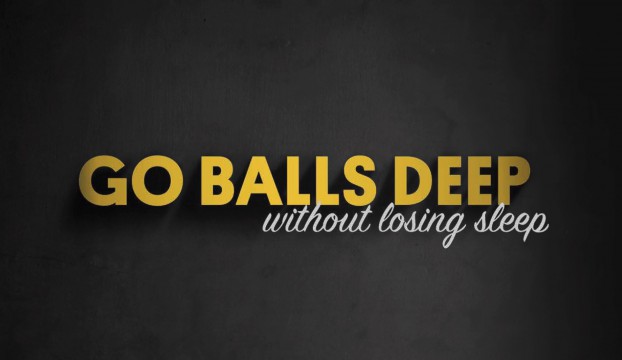 Alberta Health Services wants locals to go balls deep, feel"yay-yay" about their "vajayjays," have some satisfying Os (without oh-nos), and overall, to get some (without catching some).

Of course, the bad "some" in this case is STIs, which have been on a meteoric rise in the province, largely attributed to the boom in dating apps and hook-up culture.

The latest campaign, created by Trigger, follows the controversial (and racy) "Plenty of Syph" campaign (a dating site for those with syphilis) and "Sex Germs" push, said a spokesperson for the government organization.

While it might seem odd for a government agency to use phrases like "junk in your trunk" and "chase bears" (we had to look that one up), the spokesperson said it was important for the brand to speak the language of its target demographic. In this case, the demographic is men having sex with men across all ages, and heterosexual 18- to 34-year-olds.

The campaign was created with a sex-positive message in mind – it doesn't matter if you're doing it, just be safe while you are. To create the racy slogans, staff and the agency hit up popular bars, clubs and bathhouses to intercept folks when they might have some sexy times on their minds. They asked consumers if these phrases were offensive, would make people think twice about safe sex, or even were trying too hard. And while not every phrase made the cut, the majority were simply tweaked, with consumers asking for more info and more prominent calls to action.

AHS also worked with community agencies, such as Pride Edmonton, Pride Calgary, HIV organizations and organizations that work with street workers.

The largely social push (with support from wild posting at appropriate events) will live on Facebook, Instagram and Twitter.