Chapman's adds a little novelty
The ice cream brand uses social media and branded content articles to push its new Kids Line.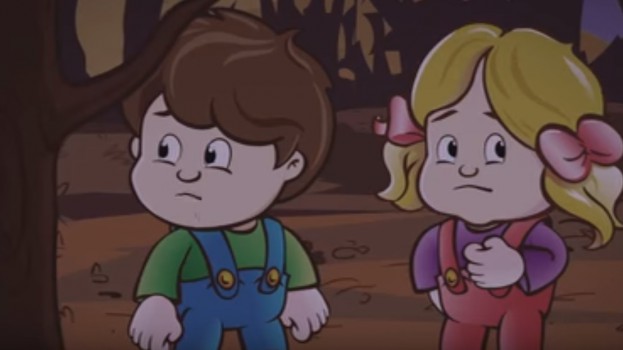 Canadian heritage company David Chapman's Ice Cream has launched a new product line for kids, using fantastical stories to help drive sales.

The new Chapman's Kids Line emphasizes the animated boy and girl on the brand's original two-litre packaging. The product line includes four ice creams and four novelty products (such as ice cream sandwiches), the latter of which was previously a void for the brand, says Jessica Attwood, marketing coordinator at Chapman's.

The new products, which have a medieval-type fantasy theme on their packaging – featuring the Chapman's boy and girl as a knight and princess – first hit stores in late February and are now being supported with a larger promotion going into the summer months.

The kid characters are a cornerstone of the brand, but it had gotten away from that in the past several years, says Kyle McTaggart, marketing coordinator at Chapman's.

To promote the new line, Chapman's has revamped its KidsClub.ca loyalty program website, featuring new video animations and other content, such as games with the medieval "Chapmania" setting.

It also partnered with Fifth Story on a 90-second social video to use on Facebook, Instagram and Twitter to promote the products, especially to its core target of moms of kids between three and eight. Fifth Story also pushed a 30-second version of the video, centred on kids drawing out fairy tale stories from their imaginations (in line with the new package design), on its For Your Life show.

Fifth Story developed an article series that will be distributed for earned media pickup. Targeted at families with kids, the articles include tips for hosting summer events and integrated recipes using Chapman's products.

The new line is being supported by a 30-second TV spot created by Dog Does Tricks. The brand also used an email marketing program, reaching 250,000 households with a $1-off coupon to drive purchases.