The CFL welcomes the LGBTQ community
The league is rolling out a new clothing line and spreading the message that its stadiums are safe spaces, no matter who you love.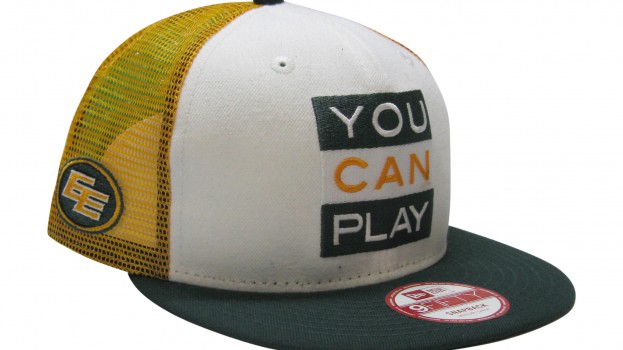 The Canadian Football League is continuing its inclusivity push with the launch of a new clothing line in partnership with LGBT advocate organization You Can Play.

Announced today, the new clothing line will be available on the CFL's website, and the league is currently working with teams to make it available in stadiums, with 25% of sales going back to You Can Play.

This CSR initiative is the latest in the brand's efforts to make itself a more inclusive league. The CFL originally signed a partnership with You Can Play in 2014, and has since put all its players and coaches through diversity training, says Paulo Senra, director of communication at the CFL. Now, efforts are turning to fans to make sure they feel welcome and hear the message of inclusivity.

"If you're stepping foot in any of our stadiums across the country, we want you to know that not only should you feel welcome, but that it's a safe space for you no matter who you love," he says.

The announcement comes mere days after a gunman targeted the LGBT community, opening fire at a gay night club in Orlando. "As an openly gay staff member that hit close to home," Senra adds. "Gay clubs have always been safe spaces and to have something like that happen disrupts the normal thinking. If you're not safe there, where are you going to be safe? So tomorrow, [we're] telling people that no matter where you are in the country, if there's a CFL or team logo on it, we welcome you."

That message of inclusivity will be baked into CFL communication going forward, he adds. "You have to keep repeating it – we welcome you."

The brand will promote the new line largely through its owned (both CFL and team) channels, as well as through media and social platforms, he says. The CFL and You Can Play will also be marching at Toronto's Pride Parade in early July. Promotion efforts will target all sports fans.