Inside Air Canada's crowdfunding move
The airline hopes its new Embarq platform is just the ticket to winning over millennial travellers.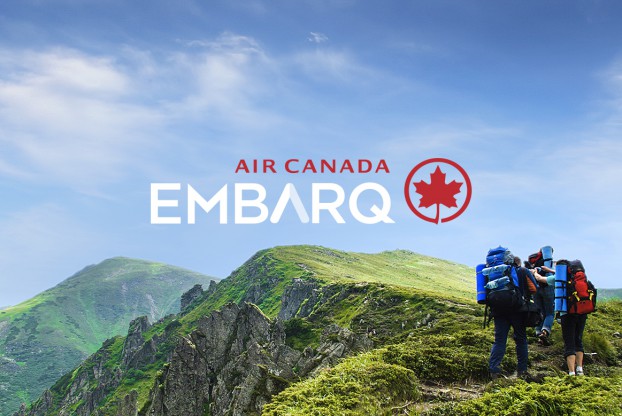 Backpacking or volunteer trips abroad have long been a rite of passage for young people, but with millennials today placing more and more emphasis on experiences over possessions, travel is an even greater priority.
That was one of the insights behind Air Canada's recently created Embarq, a new crowdfunding platform that's aimed at helping Canadians fund their special trips – from honeymoons to volunteering abroad.
The idea is simple. Aspiring travellers create a profile with details about their trip, a timeline and the financial goal on the Embarq site, and invite friends and family to contribute funds.
Air Canada was, like many brands, trying to engage more tangibly with the millennial demo, says Andy Shibata, managing director of brand for Air Canada. With the youth travel segment expected to grow 47% by 2020, according to the Canadian Tourism Commission, it's a key target for growing the airline's domestic business.
After doing research with the demo, the team at J. Walter Thompson (which developed Embarq) quickly found that millennials are highly specific and ambitious when it comes to the experiences they're after. "They have more audacious travel goals than we ever would have expected," says Sarah Stringer, VP and strategic planning director at JWT.
The agency soft-launched Embarq in beta in the spring on eight university campuses, using campus ambassadors to get the word out so it could gain feedback.
The site's development was driven by the group gifting and crowdfunding phenomenon, with consumers liking the idea of their gifts being truly meaningful to the recipient, Shibata says. As Embarq grows, the concept of nominating others to receive a trip (rather than people fundraising just for themselves) is likely to come into play, he says.
In some ways, that's already happening. For example, since launch, Air Canada has already discovered that millennials aren't the only ones on board, with parents fundraising for their kids' sports teams and schools using it to raise money for certain trips.
"This is very much in the test-and-learn camp," Shibata says. He's behind the idea of 70% of spending and resources going to the core business, with the remainder reserved for testing new ideas. Going forward, the plan is to take lessons from the site to create specific creative with highly-targeted online media buys that speak to the goals it sees from Embarq users. Air Canada works with Mindshare on media.
Currently, Air Canada is promoting the site with English and French social videos that essentially explain the site, operating on the assumption that millennials already understand why travel is important (rather than using creative to convince them to travel in the first place). With the site itself being the real creative product, the ad campaign just needed to provide clarity, says Josh Budd, SVP and creative director at JWT.
With what Air Canada and JWT say has been minimal paid media investment so far, Embarq now includes 957 profiles, spanning 51 countries.