Air Canada is flying the flag in Rio
The airline has a new spot and social media campaign showing its support for Team Canada.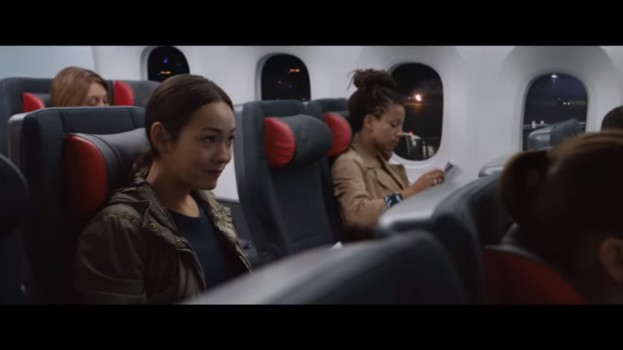 Olympic sponsor Air Canada will be tapping into the national pride spurred by Canadian Olympians at the Summer Games over the next two weeks with a new TV spot and social media campaign.
The airline launched a new 60-second ad, "Fly the Flag," during last week's opening ceremonies. The spot, which will also run in a 30-second format on TV and in full online, follows a young woman growing up and venturing overseas, with a backpack and maple leaf badge in tow. The video is also running as part of the airline's in-flight entertainment throughout the games.
Andy Shibata, managing director of brand for Air Canada, says the story serves as a metaphor for Canada, a "young nation pushing out into the world."
The brand is pushing the "#FlyTheFlag" hashtag on social with some help from CBC, with whom Air Canada is partnering to run contests for flights. The contest was featured prominently over the first weekend of coverage, with the broadcaster showing photos of Canadians who had tagged @AirCanada and used the hashtag when posting photos on Twitter, Facebook or Instagram.
There's only the one spot so far but Shibata says the campaign could live on beyond the games.
"We want to see how it performs and if it tugs on some of the emotional heartstrings of Canadians," he says.
With Canada preparing to celebrate its 150th anniversary next year, he said there could be room for similarly-themed creative going forward.
"We'll see if it's 'Fly the Flag' or something else, but certainly you'll see this confident patriotism coming through our voice in the coming years," he says.
J. Walter Thompson led the campaign creative, while Mindshare handled media.