Oxford brings Rio close to home
The company has 21 viewing lounges in shopping centres across the country to help Canadians get their Olympic fix.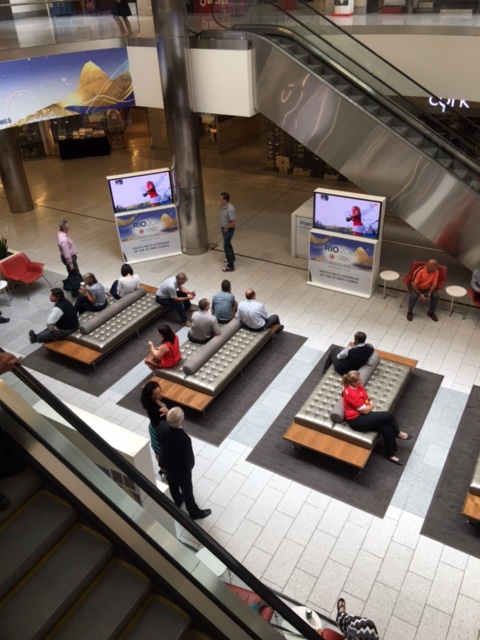 Oxford Properties is providing customers in its shopping centres the opportunity to follow Canadian athletes at the Rio 2016 Summer Olympics with a collection of viewing lounges.

Working with Environics, the property management company has partnered with CBC and Panasonic to host Olympic viewing lounges in 21 of its shopping centres and office towers across Canada. Besides Olympic- and Canada-themed decor, the lounges feature CBC broadcasts of the games on Panasonic's 700 Series 65-inch 4K UHD Smart TVs.

Separate from the lounges, several Oxford locations will also feature activations from other retailers and brands, depending on the location, as well as appearances from Canadian athletes.

The broader campaign featured executions on Pattison and Cineplex Digital Media screens in Oxford-owned properties that included a Rio countdown in the days leading up to the games. It now features real-time content like medal counts and news updates. Similar content is also being shared on the social media accounts for Oxford's properties and shopping centres, which are also amplifying Olympic content from CBC's social accounts.