Love With Food delivers snacks and insights
The California-based company comes to Canada with a subscription box that brands can use to sample their products.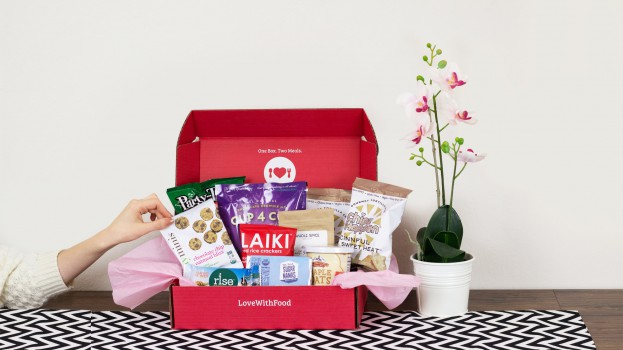 An American snack food delivery service expanded to Canada this month, presenting a new way for brands to have their products sampled by a targeted audience and to collect consumer insights.
Aihui Ong, a former software engineer, started Love With Food in Foster City, California in 2012. The company delivers monthly boxes of healthy snacks that are difficult to find in stores. Brands pay a fee to be included in the boxes, which are different each month.
After attaining the scale to negotiate better shipping rates (the company didn't share subscribers numbers), it expanded internationally on Aug. 2.
Though Love With Food decided to start shipping to 25 new countries all at once, the move was driven primarily by demand in Canada, Ong says. Canadians had already been filling orders and trying to check out, and the majority of those on the company's 50,000-person waiting list hail from here.
Along with the growing list of grocery delivery services, Love With Food provides another excuse for consumers to skip a trip to the supermarket. But more than just providing some health-conscious Canadians with access to snacks they'd probably never heard of, it's offering brands a way to conduct market research.
"We are actually changing how in-store sampling works and how market research works," Ong says.
When a customer receives a box, they also get a message from the company inviting them to offer feedback on the Love With Food website. The survey contains questions solicited from the various brands in the boxes, allowing them to get feedback from an engaged and targeted audience that's useful for product development.
"A lot of brands call our insights 'focus groups on steroids' because we can collect tens of thousands of data points for them," Ong says.
"Now that we're able to reach customers all across the world, we can help brands test a certain foreign market effortlessly to see the reaction from people overseas before they decide to do a full launch in their country."
Ong says she was inspired to start the business partly because a friend in the food business had a hard time getting shelf space in grocery stores, which tend to reserve space for bigger brands. The company offers products (24 to 40 each month) that aren't mainstream the chance to reach a targeted market of "leading-edge foodies." As Love With Food has grown, more products are pitching to get into the packages. Canadian brands Nature's Path and Pur Mints are among those that have been included.
It's this type of niche targeting that allows Love With Food to expand without an advertising campaign. There is no ad buy planned for Canada, Ong says, but the company will focus on social media, reaching out to food and mom bloggers and Instagrammers. The brand already has 350,000 Facebook likes and more than 54,000 Instagram followers; subscribers regularly post photos to those sites, as well as YouTube videos of themselves opening the boxes when they arrive, Ong says.
International customers will have the option of ordering The Deluxe Box (16 to 20 snacks for $16.50 USD per month) or The Gluten-Free Box (10 to 12 snacks for $19.99 USD).