Petro-Canada looks to the next Team Canada
The energy company is focusing on its support of up-and-coming athletes to stand out from other Olympic sponsors.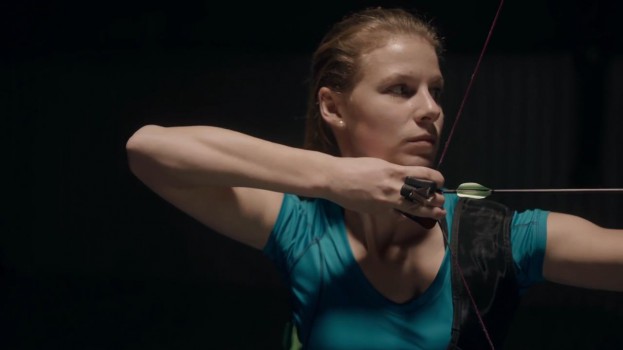 During a time when countless Olympic sponsors are voicing their support for Canada's athletes, Petro-Canada is looking to differentiate by highlighting the work it does to help the next generation, who are still on their path to the podium.
In five different TV spots and three online videos, Petro-Canada is spotlighting athletes who explain to the viewer that they aren't famous or well-known names; they aren't part of Team Canada that's currently in Rio. That's because they are still in training, and are planning to be part of "tomorrow's Team Canada."
Juniper Park\TBWA led the campaign, with Tam-Tam\TBWA leading creative for French Canada and OMD on the media buy. The videos began running in July and will continue in-market until the end of the Paralympic Games in September.
All of the athletes featured in the ads have been the recipient of a grant through Petro-Canada's Fueling Athlete and Coaching Excellence (FACE) program, which helps fund the training of athletes and coaches before they hit the world's stage at competitions like the Olympics or are eligible for government grants. FACE has given funding to over 2,700 Olympic and Paralympic hopefuls since the program began in 1988.
Petro-Canada has been a sponsor of Canadian Olympic athletes and the Canadian Olympic Committee since the 1980s. Tavia Stephenson, team leader for marketing communications at Suncor Energy, says its activations around the event in the past have been communicating its support of Team Canada's athletes and parents of athletes, something that's become a common approach for brands around the Olympics.
Stephenson says supporting Canadian athletes is something that has always fit well with Petro-Canada identity as a Canadian brand, one of the only major companies in the gas and energy category that can lay claim to that. This year, though, the brand knew that might not be enough to differentiate itself from other sponsors with similar messaging, a common challenge during the Olympics.
"Talking about how we're an Olympic sponsor and that we're a Canadian company is so similar to the other messages out there around this time," Stephenson says. "The campaign this year really leverages a disruption approach, where these young folks in the ads say things like, 'You don't know me, and I'm not famous yet.' We do feel that approach will get the message across more clearly this year than it has in the past, that Petro-Canada supports athletes by being there with them before they hit the big stage."