Tim Hortons to expand to U.K.
The brand's global growth plan continues as it announces a foray into Europe.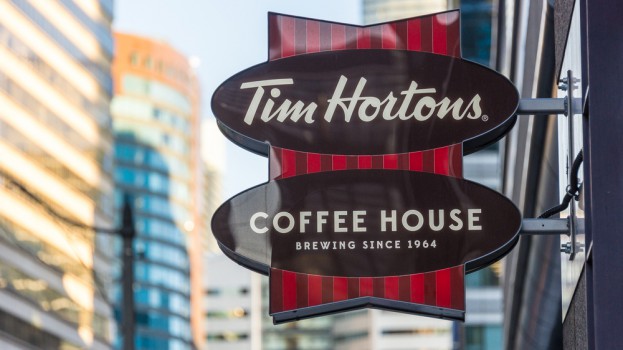 Tim Hortons is bringing its global expansion plans to Europe as it announces plans to establish itself in the U.K. with locations in England, Scotland and Wales.
Parent company Restaurant Brands International will establish a master franchise joint venture with an unnamed major investor in Great Britain. This company, led by CEO Gurprit Dhaliwal, will be the master franchisee of the Tim Hortons brand in the U.K., and will handle the development and growth of the brand in the new market.
"This deal is part of our growth plan to take the iconic Tim Hortons brand around the world," said Daniel Schwartz, CEO of Restaurant Brands International, in a press release. "Great Britain is an attractive QSR market with a strong and growing coffee culture so it is a natural fit for the brand."
The company has not said how many locations are planned for the U.K. In addition to Canada, Tim Hortons has locations in the U.S. and Middle East.
The "master franchise joint venture" model is also being used for Tim Hortons' recently-announced expansion to the Philippines, and is a strategy that has been successful for RBI sister company Burger King and its expansion into new markets.
Here at home, Tim Hortons named former head of finance Sami Siddiqui as the new president in Canada, as previous president and COO David Clanachan moved into a chairman role with RBI.
Image courtesy rmnoa357/Shutterstock