ACE Bakery goes mass
After months of consumer research, the bread brand launches its first campaign in 23 years.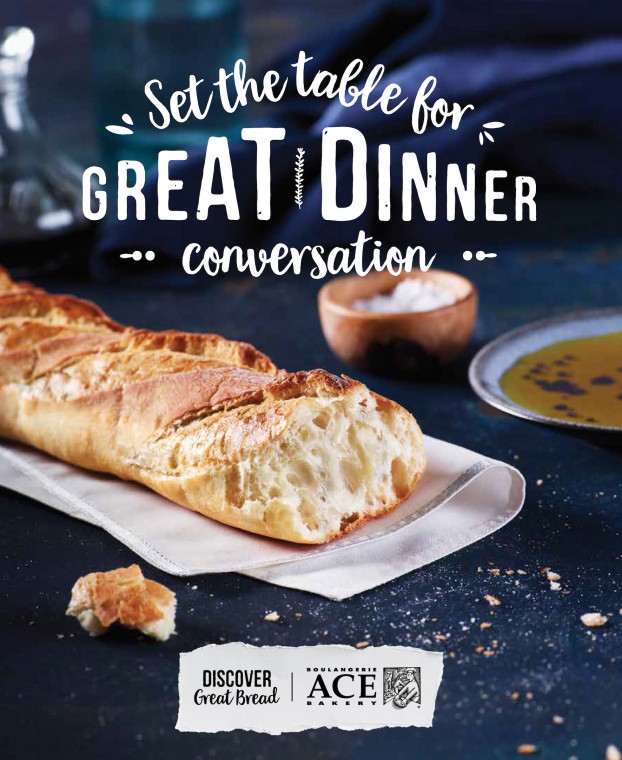 Toronto bread brand ACE Bakery has launched its first campaign in its 23 year history, aiming to reinforce its positioning around taste and quality further with consumers.

The brand has traditionally focused on sampling with its grocery retail partners and influencer partnerships with chefs and at culinary events. While that's still an important part of its strategy, it decided the time was right for above-the-line work after spending years developing its brand and positioning around artisanal, quality bread, says John Kennedy, ACE's VP marketing.

The brand, which sells to supermarkets, hotels and restaurants in Canada and the U.S., conducted extensive consumer research over the past few months to find insights to use for its creative.

The resulting "Discover Great Bread" campaign, led by KBS, includes a 30-second TV spot centred on those truths around finding great bread, like that it's tough to resist sneaking a piece when you bring a baguette home, Kennedy says.

ACE's key target is what is internally known as "Danielle," a woman who isn't an "over the top foodie" but still has a respect and love for good food, he says. Bread is often considered an everyday staple but the idea behind its campaign is that great bread can be used to elevate certain moments.

The TV spot is running in the Greater Toronto Area, along with print and OOH ads in the GTA and Ottawa markets. Cairns Oneil led media for the campaign.

Nationally, ACE will continue with its grassroots sampling and influencer work before expanding with this more mass approach, Kennedy says.