Volkswagen's endless picnic
The automaker markets its new Golf SportWagen to those who won't necessarily go too far off road.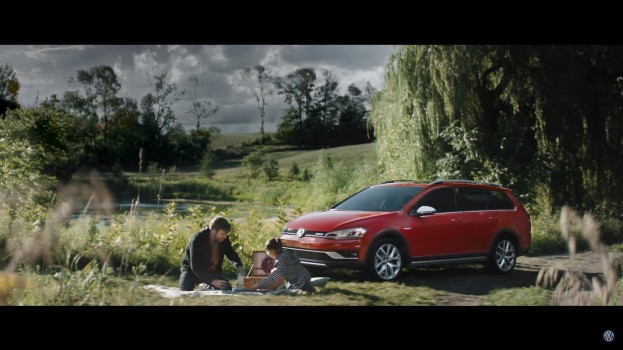 Volkswagen had been hearing from consumers, at car shows and on social media, that its Golf SportWagen should have all-wheel drive. But in its marketing research, the automaker found that most of those who wanted all-wheel drive capability weren't actually planning to go off road.

The result is a campaign for the 2017 Golf SportWagen that's free of forbidding obstacles and fearsome terrain. Instead, in the 30-second TV spot that launched this week, a father ignores the rain and takes his daughter for a picnic, ascending a dirt road to a sunny spot above the rain clouds.

Lynne Piette, Volkswagen Canada's manager for brand marketing, says the campaign is targeting active families and adventurers seeking the confidence to get where they want to go, even if that isn't into really rough terrain.

The advertising is different from others in the category.

"What you'll see from [other auto brands] is they're often in the forest, on the mountain, completely off-road or even in a gamified type of situation or something that's a bit unrealistic," she says. "We really wanted to position it a little more true and authentic to make sure that it represents the life of Canadians."

Those Canadians will use the car to load up the kayak or bicycle, or to get to the ski hill in inclement weather, but not necessarily to go far out into the wild, she says.

DDB Canada handled creative on the "Find the Weather You Want" campaign, which also includes pre-roll, social and dealer executions, with consumers encouraged to take a test drive in bad weather.

The campaign will run for the rest of the year, with MediaCom handling the media buy. The TV spot will run on various major channels, including CTV, Discovery and Comedy, Piette says, while the online buys will focus on affinity audiences of skiers, snowboarders, cyclists and those seeking new adventures.