Check it out: WestJet's reenactments
The airline brings its true stories to life to show how it's helped avoid travel disasters.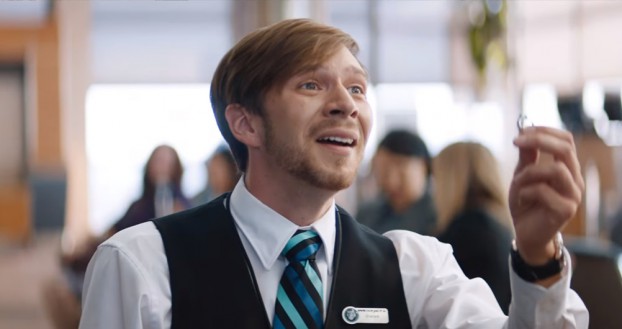 In 2005, WestJet began an ad campaign that referred to its employees as "owners." Not only is that true thanks to the company's revenue-sharing program, it was also a way for WestJet to show why its staff feels the need to go that extra mile to make your travel experience as enjoyable as possible. The message hasn't been seen in many ads since 2011, when the airline began focusing more on "Christmas Miracles" and other holiday stunts.
Until now, that is.
The videos, which popped up online last week, reenact real stories of WestJet employees by showing the thoughts that flash through their minds in moments that could otherwise be travel disasters. In one, a flight attendant completes a mad dash across an airport to return a couple's wedding ring before they make their connection. In another, the WestJetter at the check-in desk finds a way around the awkwardness of telling a little girl that her pet turtle can't be brought on the plane. Don't worry Steve, WestJet has your back.
On a WestJet microsite, you can see even more examples of instances of the airline going above and beyond in blog posts written by passengers who had employees do everything from put boots on a distressed dog to helping their child with a school project by setting up a photo shoot.
Publicis Canada led creative for the campaign, with Media Experts on media.
From Stimulant