Penningtons brings AR in store
The retailer boosts engagement ahead of Black Friday with a "Mystery Quest" app.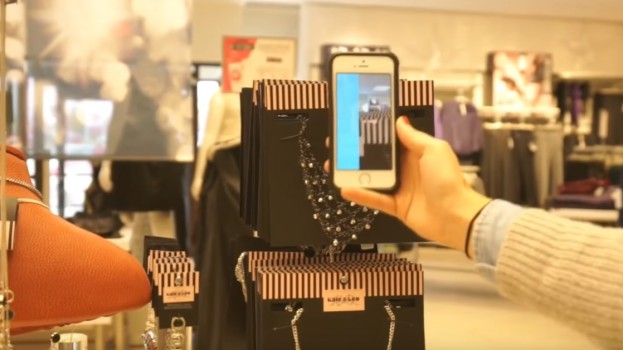 Penningtons has delved into augmented reality in store, recently using an app to drive engagement and sales ahead of Black Friday.

The Reitmans-owned retailer has just wrapped up a program using Solisco's SolX AR app in its stores nationally for an in-store "Mystery Quest" sales hunt.

After downloading the app and scanning a start symbol on in-store signage, customers received a clue about a key piece of merchandise in the store and went on a hunt for it. If they scanned the correct label on the merchandise the clue was hinting at, they'd receive a 10% coupon and an option to continue playing to eventually earn 20% or 30% discounts.

"We wanted to increase the customers' awareness and education on certain key commodities during this time period just heading into Black Friday," says Ryan Drew, CRM manager with Penningtons. "We also wanted to provide a tool for our store staff to help close the gap that they were experiencing in converting the customers that came into the stores."

Many customers were pre-shopping ahead of Black Friday and the retailer wanted its staff to be able to engage with shoppers and let them know they could earn discounts sooner, while also boosting product education and awareness, he says.

Ahead of the "Mystery Quest," which ran in stores nationally for two weeks and wrapped up last Sunday, the retailer handed out flyers in store and sent out email notifications letting customers know how to download the app but didn't much more detail than that. It also worked with staff to educate them on the app and work out the kinks so they could help customers play along.

Though the program just ended, response on social media and in store was largely positive, with the retailer also seeing a lift in the average value of transaction and number of units purchased per transaction, Drew says.

Last March, Penningtons ventured into AR with a direct mail campaign for the launch of its MBLM by Tess Holliday collection. Select customers were mailed printed photos of the collection and additional behind-the-scenes digital content was brought up when a photo of Holliday was scanned.