Grey adds 11 in Toronto
The agency has a new client services director in addition to hires in creative and production.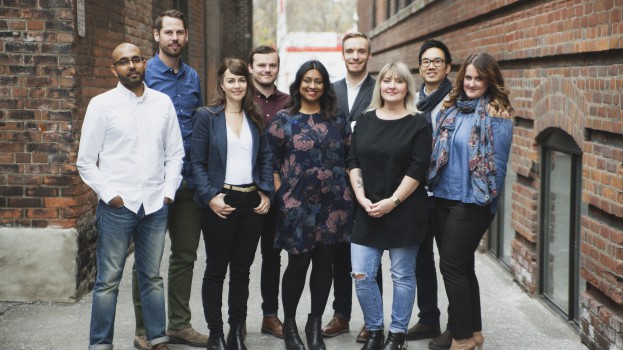 Grey Canada has announced 11 hires who have each joined the agency in Toronto over the last several months across multiple departments.

Leading the hires is Nicole Lupke, who will be the agency's new client services director to lead the agency's account management team nationally. Lupke had previously been with DDB Canada for the past nine years, most recently as business unit director, and has worked with clients including Johnson & Johnson, Canadian Blood Services, Campbell Canada and Dairy Farmers of Canada.

In the creative department, Grey has hired Pete Ross as its new ACD. Ross spent the last two years as creative director at Co-Op and has also had stints at Taxi, DDB Canada and TBWA\Toronto.

Genevieve Beharry has been hired as senior designer, and will lead traditional, digital and packaging design assignments at the agency. Beharry has 12 years of experience at several agencies in Toronto, most recently at Jackman Reinvents, and has worked with clients including Shoppers Drug Mart, Virgin Mobile, Ikea, Molson Canadian, Pfizer and Rexall's recent rebranding project.

Grey has also added the senior creative team of art director Mike Lo Nam and copywriter Abeer Verma, who were most recently at Giants & Gentlemen. In September, it brought on Darrel Knight, who had previously been at Cossette.

In client services, the agency brought on account supervisors Matt Milne and Erin Reinecke. Reinecke joined from Bimm, with Milne having previously been at Scott Thornley + Company and McCann Health. In June, the agency also hired account director Siobhan Doyle, who had previously been at Publicis and Cundari.

Several months ago, the agency also added a pair of new producers. Integrated producer Vanessa Birze was most recently a producer at Rethink, having also had roles at Y&R, Innocean and TBWA\Toronto, and will focus on broadcast and new media at Grey. Senior producer Dominic Barlow came to Toronto from the U.K., where he worked with agencies including BBH, DDB, Imagination and The Mill.

Earlier this year, Grey's VP of strategy and innovation Andrew Carty departed the agency to co-found Send+Receive.