Why 'Made in Italy' matters
The latest campaign from the Italian Trade Commission educates Canadians on why they should buy authentic products.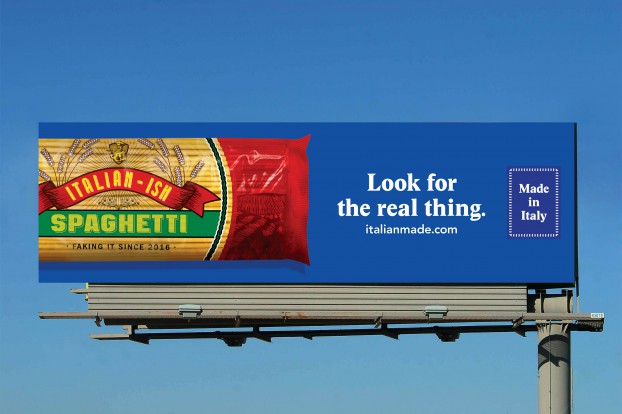 The Italian Trade Commission is continuing its mission to get Canadians to buy authentic products and reject the imitators by focusing on education.
Set to the tune of the Sesame Street classic "One of These Things Is Not Like The Other," a split screen video leading the campaign shows the difference between how authentic foods actually made in Italy are produced versus the imitators.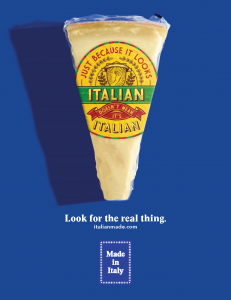 The broader campaign by ITC agency of record Sid Lee features OOH and print ads that continue to call out imitators in a cheeky way. But another major element of the campaign is the addition of more educational elements. A series of videos will examine what makes authentic Italian staple products – like cheese, balsamic vinegar, deli meats and pasta – so special, while an updated website features blog posts that expand on the topics discussed in the videos as well, as recipes. The campaign will also feature influencer partnerships with chefs including Alida Solomon, James Stanton and Basillio Pesce. Content from the campaign began rolling out this week and will continue until the spring.

The first campaign for the ITC in Canada last year was meant to establish a platform and drive awareness for the issue, but building on it this year with educational elements allows the campaign to not just inform Canadians that the issue exists, but why it's important.

"It was a very short window and the ambition was to get this going and establish our platform, but now they're increasing their investment substantially and growing the platform," says Joseph Barbieri, managing director of content and media partnerships at Sid Lee. "We still need to drive awareness for the message, but we're going a bit further and increasing the learning and education with respect to quality and heritage and really reinforce that authentic Italian products also bring more quality."

Adding an educational element that drives home the importance of buying authentic Italian products is an especially apt approach given the ITC's mission, which is not to promote a specific product, but encourage the consumption of all products that come from Italy.

"The challenge is that this is not a brand, it's a business promotion office," Barbieri says. "In the absence of having an identifiable marker or logo consumers would recognize in store, you have to raise awareness of the issue and drive education around the nuances of it. That's what will get consumers to stop and think for a moment so they read the label or to make sure they are actually buying what they want to buy. That's mission accomplished for us."

There have been numerous campaigns in Canada alone over the last year that have attempted to tap into Italian heritage, promoting things from pasta sauce and kitchen utensils to fast food and sliced bread. The approach for this campaign allows the ITC to tap into what makes the country attractive to consumers, without resorting to stereotypes.

"The story of Italy and Italian products is one that many people gravitate towards naturally," Barbieri says, adding that a digital-focused approach will help build an ongoing audience for future iterations of the campaign. "If you tell that story in a way that is unexpected, tells people something they didn't already know and is conducive to media and content consumption habits, you're going to have a more successful outcome."