Halifax Mooseheads highlight an up-and-comer
A new social film puts the spotlight on a young international player for the hockey team, as it aims to keep fans engaged.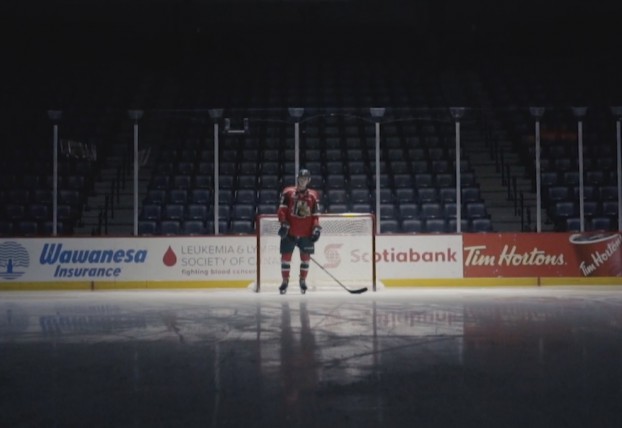 The Halifax Mooseheads have had a lot of great hockey talent on their roster. But being a Canadian Hockey League team, it only has top young players for a few years before they're swept up to the NHL or other international leagues.

A new video spot from Buoy Marketing + Production called "One Step Closer" intends to strike while the iron is hot, promoting player Nico Hischier as the Mooseheads' latest superstar to keep Halifax's hockey lovers engaged.

Hischier, who plays centre, stars in the video that outlines his determination to succeed in a league far from his homeland of Switzerland. It shows him training around Halifax and running drills at its Scotiabank Centre rink.

Like many CHL teams, the Mooseheads often recruit top-level European players, and it's had its fair share of big names. Last year, for example, team captain Timo Meier (also from Switzerland) was drafted ninth overall in the NHL draft and now plays for San Jose.

Buoy has been with the Mooseheads since 2014. The agency's co-founders Ben Bennett and Don Venish founded Buoy last year after their employer Egg Studios (which also worked with the team) closed in 2014.

Bennett says that Mooseheads ticket sales have been strong ever since the team won the Memorial Cup in 2013, but the video is "more about keeping the team top of mind."

"The weird thing is that the lifespan of these teams is so short," he says. "The kids can only play in this system for so long." As a result, personality-driven marketing has to stay nimble.

"One Step Closer" is being distributed exclusively through social channels and has no paid media push whatsoever. Since launching on Dec. 9, it has received almost 40,000 views.