The List: Zulu Alpha Kilo, the shit disturber
From Cineplex to (no) spec, here's a look at what made the indie shop thrive in 2016.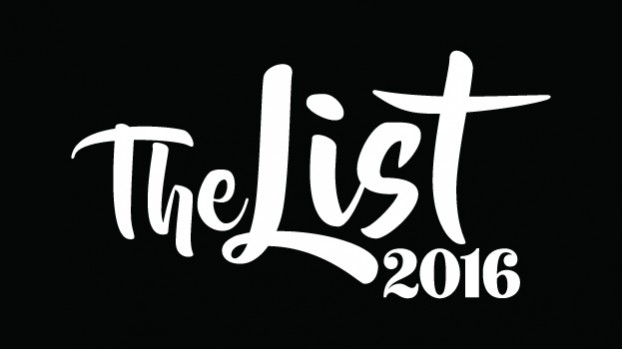 Now that Marketing has joined forces with strategy and Media in Canada, the combined editorial team has made a few changes to some recognizable programs, including The List. While our readers may not see the same titles they once did, there's no need to fret. We're still recognizing the best of the year among agencies, media players and tech companies in terms of news made, successful business strategies and their influence on the industry at large. Our process remained the same. Our editorial staff pored over dozens of nomination forms and news stories from the last 12 months to choose The List.
Here, we look at why Zulu Alpha Kilo has stood out in the industry for both its work and its attitude.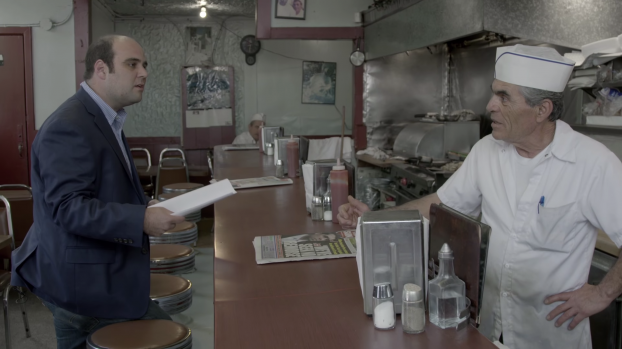 Most small agencies fancy themselves to be rebels of some stripe – going against industry expectation as feisty independents. Zulu Alpha Kilo was certainly founded with the same swagger. But this year was one of the eight-year-old agency's most successful, and rather than settle into a calmer, more orthodox brand, it doubled down.
Sure, it produced "Lily & the Snowman," a beautiful promotional film for Cineplex that has been seen more than 11 million times on its official YouTube channel alone.
And sure, it pushed Harley-Davidson into new territory by getting the motorcycle brand to open a café to reach millennials (earning more than 27 million impressions and contributing to a 7% sales increase after two years of sales declines).
Emboldened by new account wins, continued revenue increases and recognition from outside Canada's borders, Zulu Alpha Kilo has been giving a friendly middle finger to the industry all year. So around the strategy office, Zulu Alpha Kilo has earned the unofficial title of "shit disturber of the year." It's not hard to see why.
Its most visible achievement was "Say No To Spec Work," a short self-promotional film about the absurdity of spec in businesses outside of advertising (wherein, for example, someone asks for a free meal at a diner to determine whether the cook should be paid afterwards).  The video is sitting at over 2.4 million views on YouTube – a remarkable achievement for what amounts to an inter-industry gripe about client behaviour.
But clients weren't the only one to get a playful swat from the Toronto agency. It ran an ad in the ADCC Awards book, reimagining the logos of competing agencies to incorporate the word "no" – gently mocking their seeming inability to say that when asked for spec work.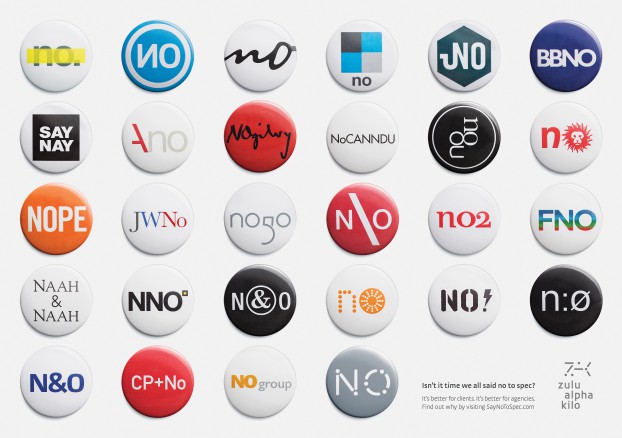 And just about every facet of modern advertising is mocked by Zulu's new website, which shows none of its work or philosophy, but instead features caricatures of agency executives.

Yes, it's all a bit smug, but looking past the waggling eyebrows shows a solid business that can perhaps afford to punch up at its bigger competitors.

The 90-person agency is tracking to grow its revenue 21% this year over 2015, thanks to high-profile work for Audi, Bell, Cineplex and Interac. And it won new accounts with Harley-Davidson, Post Foods and Whirlpool Canada (which has become one of the agency's top accounts).

Strong showings in Cannes, the Marketing Awards, One Show, Cassies and CMAs indicate a healthy respect from Canadian and international judges. But it was winning AdAge's Small Agency of the Year title in August that agency founder Zak Mroueh called a "career highlight." He said it was proof that his business model of no spec work and selective RFP participation could drive top-quality work and boost profits.

"Our enemy is the bullshit of the way the process works," he told the American publication.

There are account wins to be announced in early 2017, which will likely make the agency even bolder as it continues to grow. But as 2016 winds down, the industry is still on the receiving end of Zulu's playful middle finger. With results like Zulu's, they may also be wondering just why spec work is still a part of the RFP process.