Zulu adds seven
The agency ends the year by adding a new creative team and staff focused on strategy, data and innovation.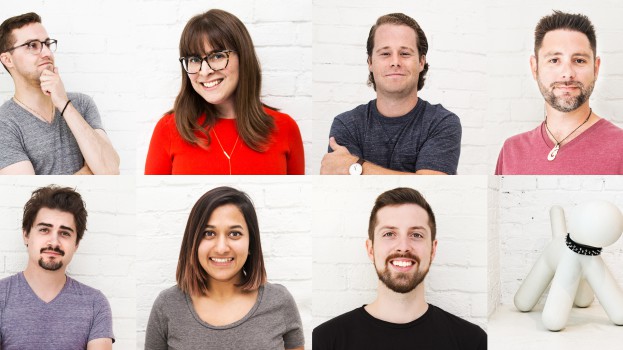 Seven new hires have joined Zulu Alpha Kilo, adding to its creative, strategy and digital capabilities.

Heather Segal has been hired as strategy director, reporting to Zulu chief strategy officer Heidi Philip. A 15-year agency veteran, Segal was most recently VP and director of strategic planning at FCB, a role she took on three years ago. Her recent work includes the global repositioning of  Fairmont Hotels and Resorts and Ontario Tourism's 2015 Pan Am Games campaign.

Back in February, Zulu also added Jenn Breton to the strategy team as strategic planning director, part of planned growth in the department.

Sean Bell has been hired as brand innovation director, a new role at Zulu that will see be help the agency's strategy teams develop activations and work with clients on product, service and operational innovation, according to a press release. Bell has spent the last 10 years on the digital team at the Canadian Football League, most recently and director and general manager of CFL Digital.

Jeff Doering has joined the agency as a data scientist, having spent the last two years as a behavioural scientists on Canadian Tire's innovation and data sciences teams. Doering will help to bolster the agency's insights for clients with further data, while also evolving its tools and processes around data.

Also joining on the digital side is web development director Thomas Schemmer, who has previously worked at Camp Jefferson, TBWA\Toronto and Proximity.

In the creative department, Zulu has added the team of art director Manali Kulkarni and copywriter Dylan Verwey. The pair began working together at BBDO and have spent the last year and a half at Ogilvy & Mather, where they worked with clients including Cadbury, Kimberly-Clark and Centennial College. Earlier this fall, the agency hired art director Brendan McMullen from Red Urban's Toronto office.

In August, Zulu was named agency of record for Whirpool Canada, an assignment covering a slate of six different brands. Also in August, the agency appointed a new design director and named six new hires in April, most of which were in production.