Check it out: A cold social experiment
Engage and Change shows what the homeless have to suffer outside by bringing the harshness of winter inside.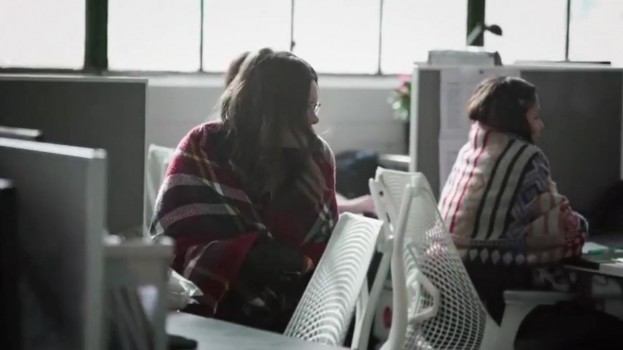 Campaigns for non-profits that work to help the homeless typically try to convey the conditions the less fortunate have to live with by capturing them first-hand. But by using the fight for control of the office thermostat, a new video is bringing those conditions to a more familiar setting.

In a social experiment led by Edelman for poverty-focused non-profit Engage and Change, the thermostat in a Toronto office is turned way down, with hidden cameras set up to capture the reactions of employees. Over the course of just three hours, they complain about the temperature and begin plotting ways to escape the cold, with the video asking viewers to think about what it would be like to deal with these conditions for a full three months.

The video is for Engage and Change's Project Winter Survival initiative, which asks the public for donations of $25 to assemble a "winter survival kit" that contains things like sleeping bags, gloves and scarves. The kits are then given to front-line groups like the Red Cross, Covenant House and local shelters to be distributed to the homeless populations they serve.

Past work for the project has included other social experiments, like comparing how people react differently to seeing a dog on the street in the winter to when they see a homeless person in need.