Why do 'big ideas' seem so elusive?
The Idea Suite's Fiona Stevenson and Shelli Baltman on how marketers can move past the excuses this year.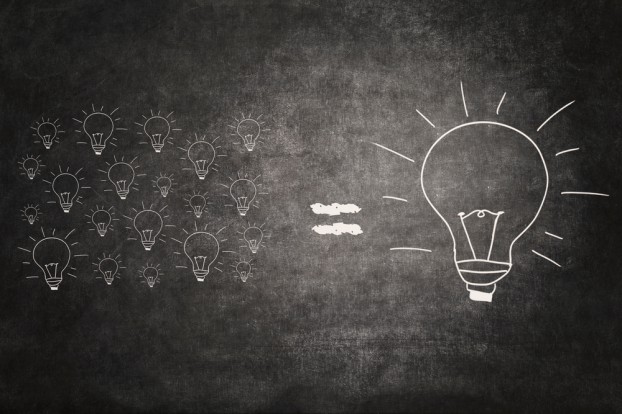 By Fiona Stevenson and Shelli Baltman
If there's one thing that unites marketers globally, it's the hunt for the "big idea" – that silver bullet to step-change growth, win awards and get promoted. And yet, in talking to Canadian marketers, the big idea can seem elusive.
Some are waiting for their agencies to develop it. Others believe there's a host of internal and external reasons why it's unattainable for them: "My budget's too small." "I'm not my agency's priority." "Consumers don't get excited about my category."
But the big idea is within everyone's grasp. It starts with the client's recognition of the critical role they play. Agencies deliver lots of ideas and provide their recommendation, but ultimately, it's up to the client to choose.
Ideas aren't born big. They're made big by great marketers. But the problem begins with some common misconceptions that can ultimately lead to great ideas getting dismissed.
One pitfall is just not spotting the gold when it's there. Marketers often think they have to go where no brand has gone before. If a competitor has previously ventured in a territory, any idea remotely within that realm is deemed off limits.
If an idea feels like something that's "been done before," focus the team's energy on determining how you can "make it your own" – tying it to a strategic equity for your brand, and coming up with an execution that is distinct versus the competition, and truly delivers against a core insight for your consumer.
Hunt for great ideas both inside and outside of your category that have the potential to be reapplied to your business and encourage your colleagues and agency partners to do the same. For example, if you're looking to develop a campaign that integrates your brand into consumers' daily lives, hunt for inspiring examples from brand leaders in categories that have capitalized on the formation of new consumer habits – like multi-vitamins and fabric softener.
And then there are those who think the big idea has to "fit perfectly" with their brand. Great ideas are often dismissed because they're deemed to be too much of a "stretch" for your brand. But step-changing your business often involves evolving your equity, pushing into new territory and creating relevance with new groups of consumers. Just remember Albert Einstein's definition of insanity: doing the same thing over and over again and expecting a different result. So push yourself and your brand to cover new ground.
Then there's another pitfall: making a big idea small.
It's easy – we all do it all the time!  Denying it resources, executing it as a single tactic or one-off vs. a holistic plan, not sustaining it beyond the launch phase, or launching something regionally or as a tiny pilot, with no real national rollout plan if the early results are promising.  Any of these sound familiar?
But big ideas aren't about playing it safe – the two are opposing forces. "Diamond Shreddies" is an outstanding case study in risk. It would have been very easy to dismiss this idea as outlandish. But the brand team took the risk and did so smartly by starting with a test market which was ultimately expanded to a fully integrated, national 360 plan once they saw an immediate 18% increase in baseline sales.
Clients have also overcome this pitfall by hosting "make it big" workshops where they stretch their thinking by imagining a world where they make their creative ideas as massive as possible. Then they creatively pull that thinking back into the real world.
A great example comes from CoverGirl. The local agency had been challenged to dramatize the benefit of "extremely long brush – extremely long lashes" in a big and disruptive way. In one of the early meetings with the agency, there was even talk about the possibility of suspending 100-foot long "lashes" between Toronto skyscrapers.
In the end, the real-world (and ultimately Cannes Lions-winning) execution involved wrapping some of the city's subway turnstiles in the mascara wand's signature bright yellow hue, and the retaining bars in black, making them look like long, mascara-coated lashes. It dramatized the benefit in a big and disruptive way to countless women who pass through TTC subway stations every day.
Canadian marketers can and should be the masters of big ideas.It takes creativity in execution, grit, determination and guts – and it's absolutely within reach.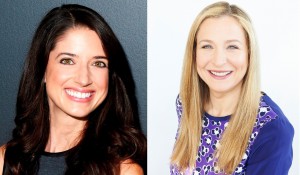 Fiona Stevenson and Shelli Baltman are presidents and founding partners of The Idea Suite, a boutique innovation and qualitative research agency.

Featured image via Shutterstock