The Give Agency pops up in Toronto
For one week in February, the volunteer-based ad agency will provide free services to five area non-profits.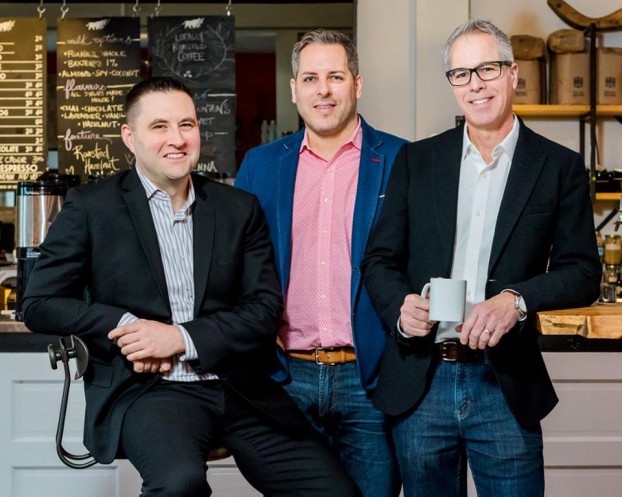 A pop-up ad agency focused on providing top-tier work to deserving non-profits at no cost is preparing to bring its services to Toronto.

The Give Agency was first launched last year in Halfiax by creative Brian Hickling (currently a creative advisor and a former CD at Extreme and Publicis), PR and media relations strategist Mike Maloney and creative strategist and filmmaker Chaz Thorne. The three brought together a group of volunteers from across different disciplines to create a pop-up, full service agency that would work with area non-profits to help solve their business problems. Supported by the National Advertising Benevolent Society (NABS), the Halifax initiative worked with Feed Nova Scotia, Habitat for Humanity and Bridgeway Academy.

"It started as a fun way to work with people we might not otherwise be able to work with, but it has evolved into something that's more like an idea hackathon," Maloney says. "You get creatives and PR people and strategists together in one, you also get a high-powered ideation machine going to help a non-profit solve an issue and offer suggestions of how to improve nearly every aspect of their business."

For example, while working with Feed Nova Scotia, Give Agency volunteers looked at fundraising efforts like formal galas and didn't think it matched the brand of a non-profit that supplies food to the province's food banks. One of the ideas The Give Agency gave to the non-profit was "Nova Scotia's Biggest Potluck," which encouraged people across the province to hold potlucks in their own home, encouraging guests to make a donation before showing up for dinner. It raised $30,000.

"That is much more aligned with the spirit of what they're trying to accomplish, and also their brand," Maloney says. " [Non-profits] are so busy just working to keep the lights on they don't always have the time to take a step back and think about some of these more strategic things."

Even after The Give Agency finishes its day of work with a non-profit, it will provide the non-profit a detailed blueprint of what its next steps are and how to best execute more long-term ideas that can't be accomplished in a single day.

"Our sweet spot is to work with non-profits that have enough bodies working on communications and marketing to execute things, but just need a like kickstart on the strategy and ideation side," Maloney says. "They can execute a lot of this stuff, they just need to be pointed towards what to do. Some of these non-profits have some high-powered people on their boards and among their volunteers, but board meetings aren't always productive in this kind of way. This is a chance for people who might want to help a non-profit a way to go in there directly and roll up their sleeves."

Maloney says the idea to bring The Give Agency to Toronto came after some of its projects in Halifax earned national and international attention.

"We have all spent time in Toronto and knew people there in the ground who would help with this, so we figured that'd be the best place to start," he says. "If we can make this work in Toronto and show what we can do on a national scale, the concept will continue to grow."

NABS will continue to support The Give Agency this year in Toronto, as will Sun Life Financial, supporting the initiative by helping to cover some of the costs and providing some of its own staff to help with the work on the ground.

Today is the last day non-profits can apply to work with The Give Agency on its website. Five will be selected, and will each get one day of work from the volunteers from Feb. 6 to 10.

Volunteers who have signed up so far include National's chief client officer Kim West and ECD Brian Langerfield; Maverick president Julie Rusciolelli; Simon Pure Marketing president and chief experience designer Josh Dyane; Byrnes Communications president Hugh Scholey; creatives and executives from Publicis, Cossette, Fuse Marketing Group, Porter Novelli and Jam3; and client-side marketers from Google and Red Bull, among others.